The Swedish Ministry of Finance, which was behind the proposed proof-of-work mining ban in the EU last year has increased taxes per kilowatt hour of energy for data centres by 6,000%.
Sweden is considered to be the last remaining stronghold of Bitcoin and Litecoin miners in the European bloc. The tax incentives for data centres will be abolished in July, possibly resulting in a mining exodus from the region as the EU faces an energy crisis of its own making.
Germany's energy mismanagement
Energy prices in Europe skyrocketed last year, partly due to the Nato-Russia war in Ukraine, but also due to unsustainable energy policies in Europe and record-levels of money printing in 2020. The energy crisis might be exacerbated as Germany abruptly shuttered its last three remaining Nuclear power plants on Friday, raising questions as to whether German and EU authorities are fit for purpose.
Due to this decades-in-the-making energy mismanagement, Germany's share of electricity production from coal soared to 31.05% in 2022, placing the country at odds with its professed 'carbon-neutral' polices.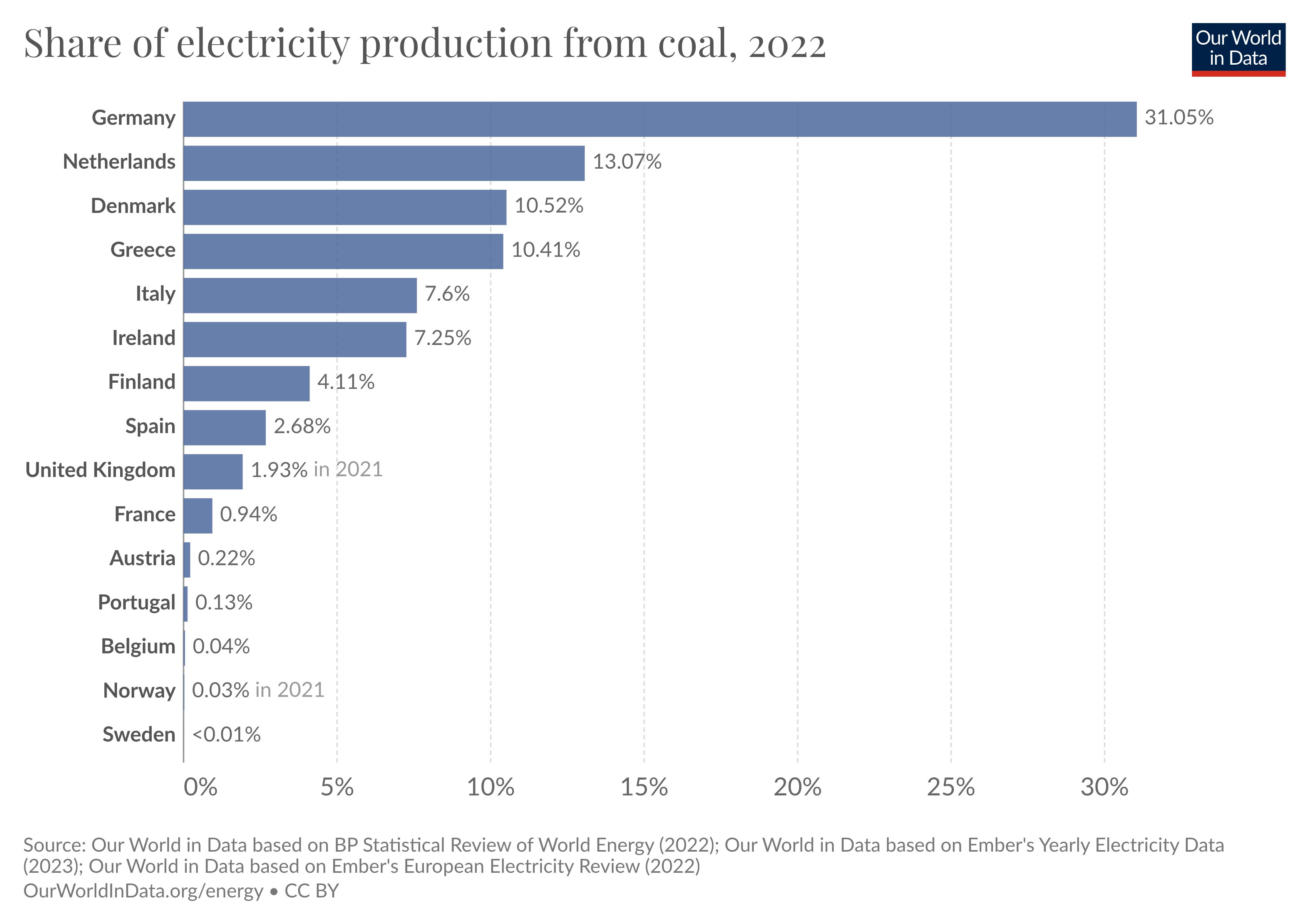 Germany is now seemingly attempting to shrink itself into economic growth. Meanwhile, the United Kingdom, Poland, the Czech Republic and France are building a nuclear power plant following demonstrable inadequacies of alternative energy policies, as reported by Quatrz' Tim Fernholz.
Sweden and Norway PoW mining safe-haven status to stagnate?
In regards to proof-of-work mining, Sweden and Norway were among the last areas where the mining industry was profitable and operational, partly due to the cheap hydroelectricity available in the countries, which provide an ideal environment for data centres. However, these remote areas in Europe are not unaffected by the self-inflicted energy crisis of 2022.
Prices started to normalise in 2023, but the extraordinary incoming tax hike will deter any new investment in Sweden, which currently houses around 150 megawatts (MW) of mining. The tax will increase from SEK 0.006 ($0.0006) to SEK 0.36 ($0.035) per kilowatt hour (kWh) starting July of this year, per the financial budget published in November 2022.
Senior analyst at mining services firm Luxor Technologies, Jaran Mellerud, said that if average electricity prices for 2022 hold, the tax hike could bring energy costs to $0.093/kWh. A MicroBT Whatsminer M30s, an efficient and common machine, would be at break-even under current market conditions, he said.
Norway, home to 250-300 MW of mining, also upped its taxes from $0.0086 to $0.015 per kWh in January, according to a Hashrateindex report.
Global mining hashing power
Europe has among the lowest share of proof-of-working mining, globally, with The United States taking up 71% of hashing power ever since China banned mining in the country in 2021.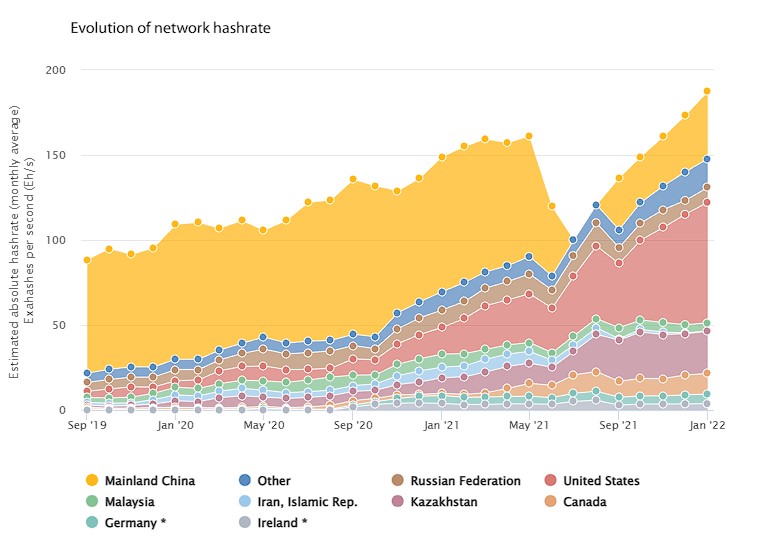 At the time, the radical redistribution of hashing power came due to China's commitment to becoming so-called 'carbon neutral' by 2060, despite the policy being predicated on a myth.
Following the reshuffle, Bitcoin and Litecoin have flourished, with BTC hitting 400 EH/s, and LTC reaching 900 TH/s. Notably, mainland China still holds 39.6% of the network's hashrate some 2-odd years after the official ban.
Broken trust
It is unclear whether Sweden's extraordinary tax hikes were intended for crypto miners, or the entire data centre industry. As initially alluded to, the hike was proposed by the Swedish Ministry of Finance, which has been encouraging fellow bureaucrats to ban bitcoin mining in the EU to no avail.
In 2017, Sweden enacted a 98% tax cut for data centres as the country looked to attract business. Four years later, the sector didn't create the economic impact the authorities had hoped for, said the budget report. Both crypto miners and Microsoft, which operates data centres in the region, have protested the measure's abruptness, especially since the government had commissioned a report that wasn't yet finished at the time the decision was made, per the budget.
According to Co-founder of mining consulting firm Cryptocurrency Mining Group Denis Rusinovich, there hasn't been any official communication to the bitcoin miners in the region, only a page on the tax authority's website that was updated to reflect the change.
---
Join the telegram channel for updates, charts, ideas and deals.
Did you like the article? Share it!