Bankrupt crypto exchange FTX has recovered $7.3 billion in cash and liquid reserves, an uptick of over $800 million since January, the exchange's legal representative said in a bankruptcy court hearing in Delaware on Thursday. Bitcoin surged over 84% since January, buttressing digital asset prices, and by extension the remaining assets on the exchange.
FTX attorney Andy Dieterich said the company began to consider its future after devoting months of effort to collecting resources, and figuring out what the details of went wrong under the overtly criminal and fraud-ridden leadership of disgraced ex-crypto mogul Sam Bankman-Fried, who has remarkably pleaded not guilty.
"The situation has stabilized, and the dumpster fire is out," Dietderich said.
Like other entities holding Bitcoin, Litecoin, Ethereum and other cryptocurrencies on their balance sheet, FTX benefited from a rally in crypto prices. According to Deitderich, its total recovery is tentatively valued at US$6.2 billion based on crypto prices from November 2022, when SBF filed for bankruptcy. At the time, traders and investors pulled out funds within three days as rival exchange Binance decided to forgo a possible rescue deal due to FTX's unsalvageable balance sheet.
The exchange's new CEO John Ray has detailed commingling of funds, improper transfers and a non-existent accounting regime in his testimony, describing it as a "complete failure" of controls.
Among the shenanigans, FTX management stored users' Ether assets worth over $100 million in plain text files with no encryption.
What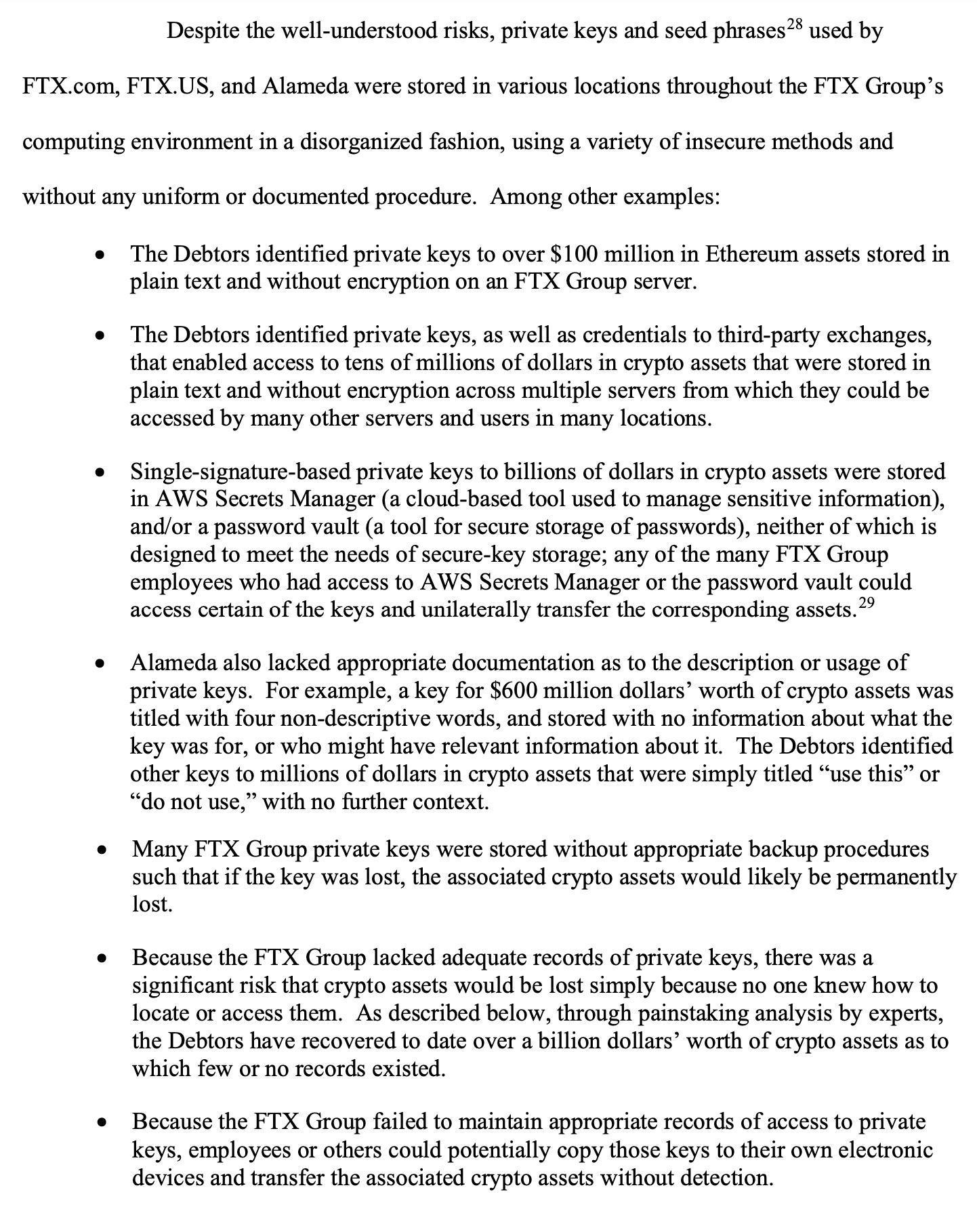 FTX is now negotiating with stakeholders about its options for the future, and might decide to restart the exchange this quarter, said Deitderich. He spoke about what a reboot might mean for FTX customers whose crypto deposits have been locked up in bankruptcy proceedings. So far, only Japanese customers have been able to withdraw funds due to the country's relatively strong crypto regulations, Dietderich said.
FTX would require significant capital to restart exchange operations, because the existing customer interface had little connection to the movement of money behind the scenes, the lawyer said.
"The app worked beautifully, but in truth it was a façade," Dietderich said.
It isn't clear whether FTX should use these new-found funds to restart the exchange, instead of using the money to repay customers, said Deitderich. Restarting the exchange might require outside funding or a sale of the exchange's assets.
The defunct exchange is working on its Chapter 11 plan which would offer a path out of bankruptcy.
FTX intends to file that plan by July, but it acknowledged that many details would have to be sorted out as creditors fight in court over the company's assets. The exchange doesn't expect the Chapter 11 plan to be approved before the second quarter of 2024.
However, while the preliminary salvage operation is underway, it remains to be seen whether FTX users will ever trust the tainted brand name again. The lengthy legal proceedings and various exchange options outside of the United States' hostile regulatory environment are a tailwind for capital flight out of North America, more broadly. Additionally, the prospect of old and new users being weary of becoming 'exit liquidity' for large stakeholders is certainly on the table.
The FTT token surged 112% from $1.32 to $3 after the company's attorneys announced the possibility of the exchange restarting in the future. FTT is down 25% from the $3 high at press time.
Bankman-Fried and a number of company insiders have been indicted on fraud charges for their role in the company's implosion. In contrast to Bankman-Fried's astonishing not guilty plea, former members of his inner circle pleaded guilty and are cooperating with US prosecutors.
---
Join the telegram channel for updates, charts, ideas and deals.
Did you like the article? Share it!