European energy trading is facing margin calls of at least $1.5 trillion, putting pressure on governments to provide robust liquidity buffers, according Norway's Equinor ASA.
As reported by Bloomberg, the energy crisis in Europe is forcing markets to price-in a catastrophic Winter ahead of schedule, putting pressure on EU officials to intervene.
Governments across the region are stepping in to backstop struggling utilities, but Finland has warned of a "Lehman Brother" moment, with power companies facing sudden cash shortages.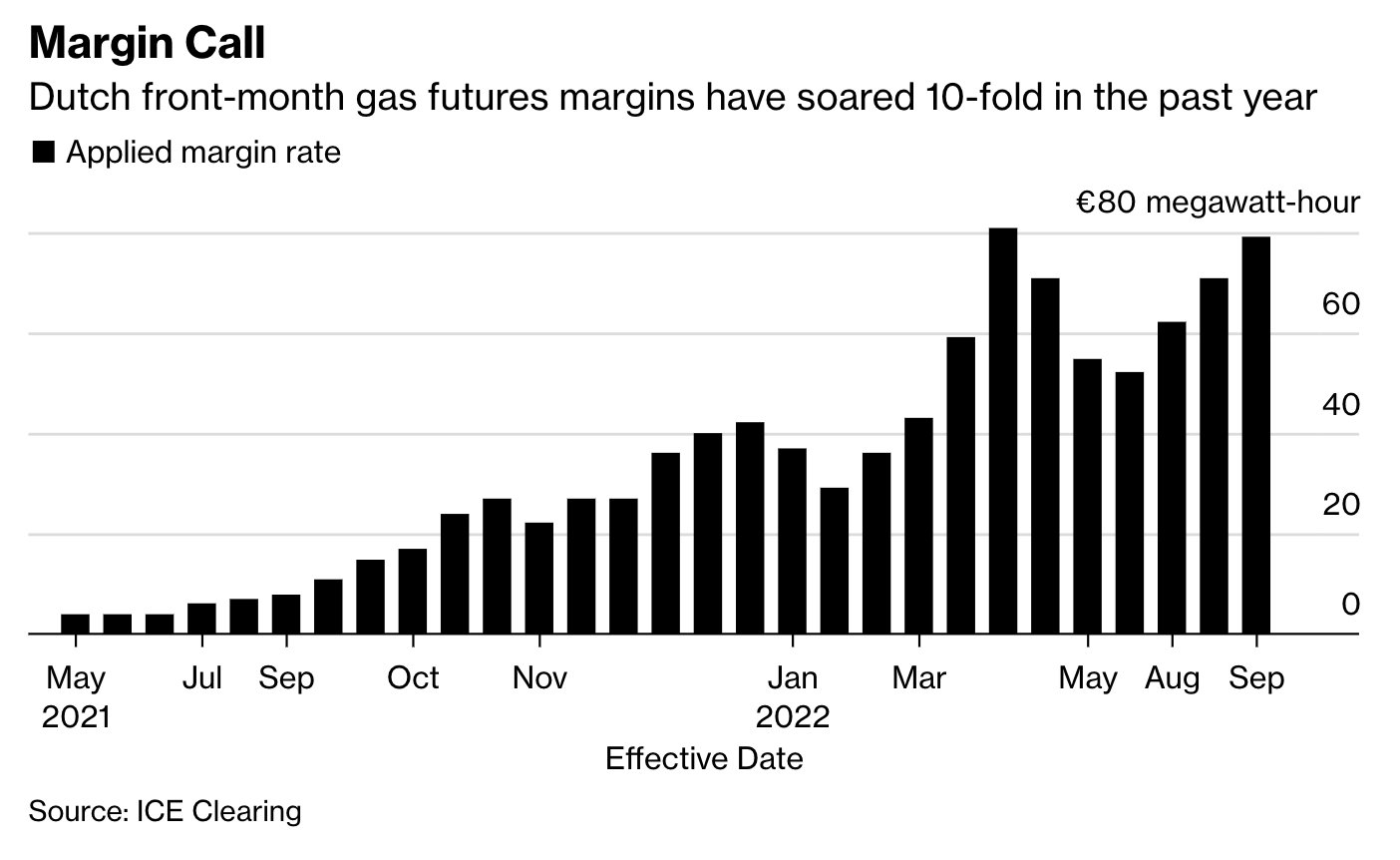 Another Lehman warning on energy? German 2y debt premium over swaps surges amid concern about a shortage of high-quality collateral. So-called asset swap spread, the rate investors pay to hedge positions in 2y German paper, soared to 130bps, most in BBG data going back to Jun2008 pic.twitter.com/VIW41oUGPg

— Holger Zschaepitz (@Schuldensuehner) September 7, 2022
In an age were trillions are being thrown around like confetti at a Formula one race, the European Commission (EC) might choose to front-run the imminent liquidity problem in energy markets before Europe goes dark.
---
Cryptocurrencies aren't going away. Buy Bitcoin & Litecoin here.
---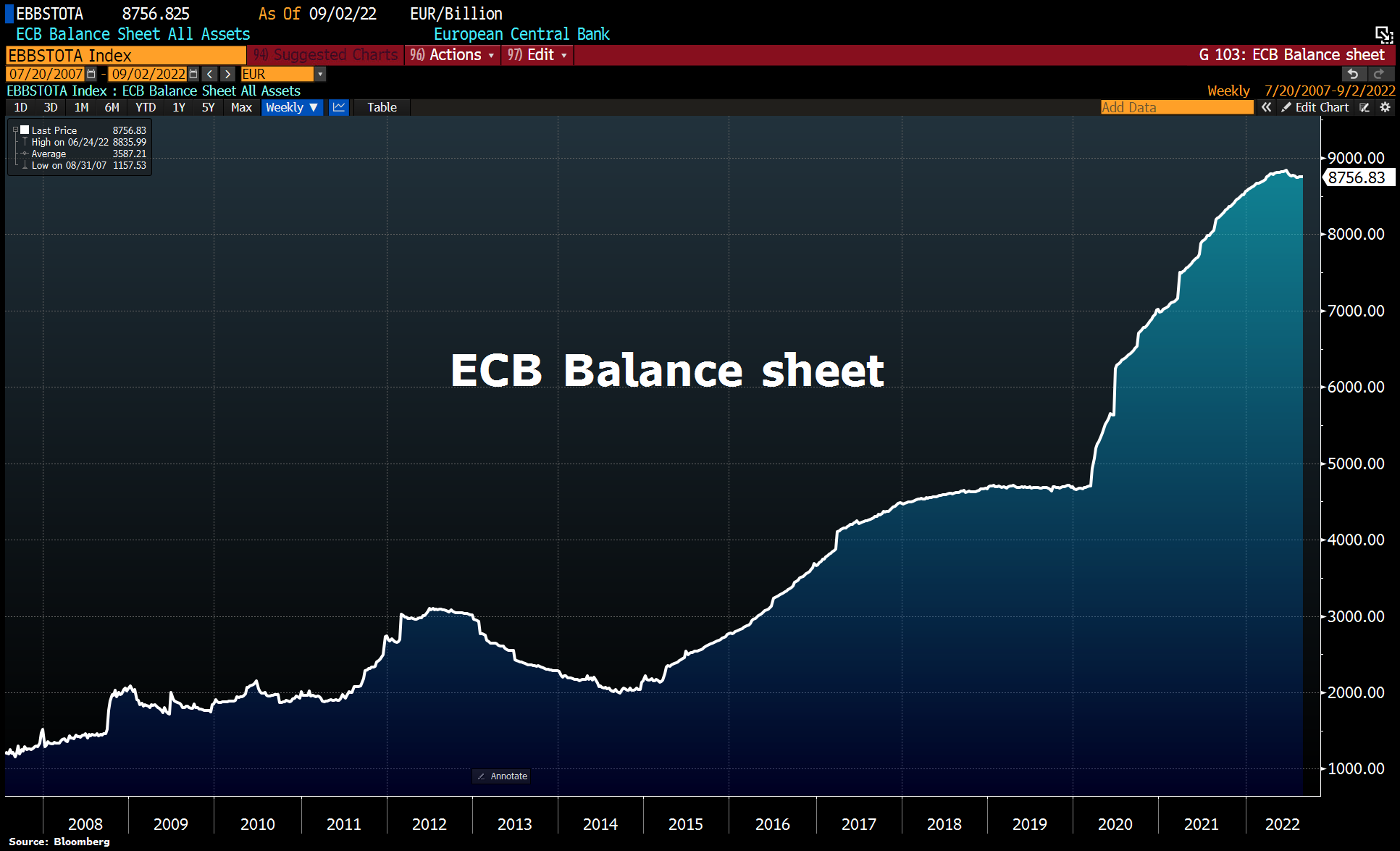 Due to these extreme circumstances, the ECB is on track to bailout (acquire) the energy sector by opening liquidity taps and further increasing its balance sheet. The historic move could mark a pivotal point towards Weimar 2.0 as the dislocation between money and the real economy compounds.
Today, the ECB's balance sheet equals 81% of the Eurozone's GDP. Total assets rose by €6.8bn to €8,756.8bn ahead of this week's meeting, equal to 81% of Eurozone GDP vs FED's 35.5%, BoJ's 130%, and SNB's 128.5%.
The looming trillion-dollar-plus margin call comes after years of misguided green-energy policies in Europe and a Russia-dependent energy program.
Per statements from EC President Ursula von der Leyen, the European Commission now plans to include energy rationing, price fixing and effectively nationalising energy suppliers and producers. Unless tangible energy solutions are implemented alongside liquidity buffers, this will have dramatic effects on the standard of living for people in Europe.
As noted by the distressed energy companies, the underlying problem is a lack of supply, and price-caps will neither ease nor solve the strain on Europe's energy reserves.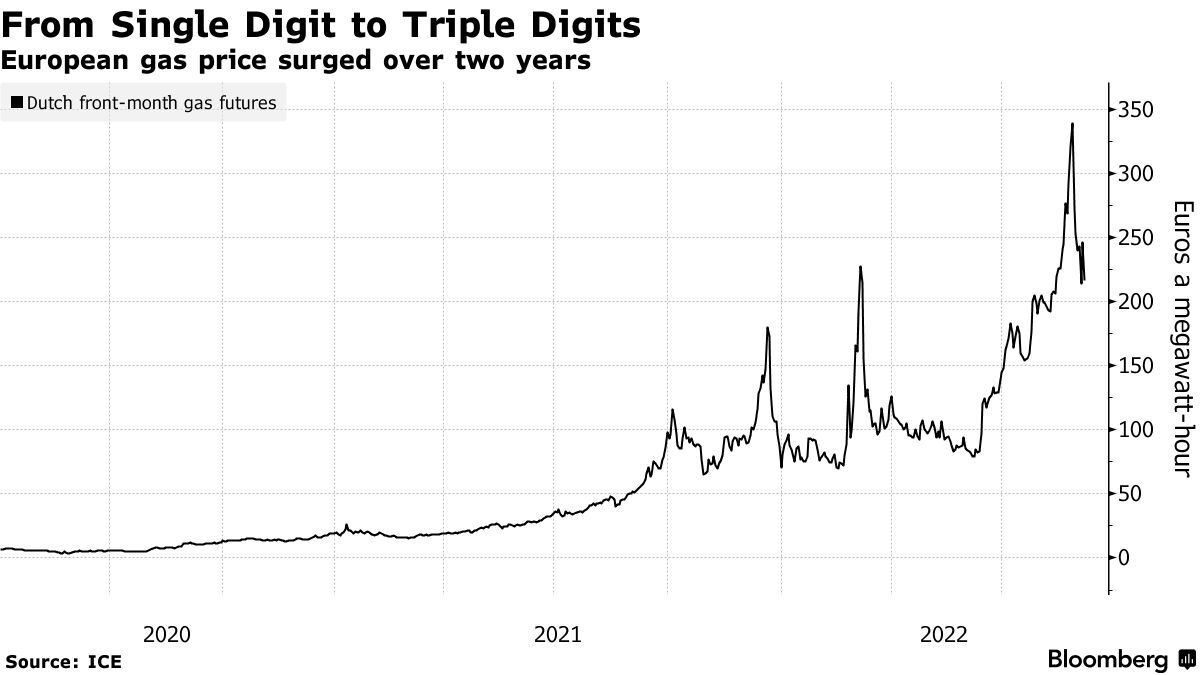 Energy prices in Europe went into triple-digit territory year-on-year following the war in Ukraine.
---
Join the telegram channel for updates, charts, ideas and deals.
Did you like the article? Share it!