Cryptocurrency exchanges continue to see significant bitcoin withdrawals, with exchange coin reserves reaching multi-year lows. At the same time, Canadian Bitcoin ETF products have witnessed a surge in holdings in the first quarter of 2022.
Exchange Outflows Accelerate
Bitcoin is flowing out of exchanges at a rate of over 96k BTC/month, revealing that strong accumulation is taking place. The trend has been relatively consistent since Black Thursday in March 2020, accelerating in late March 2022 and the first week of April.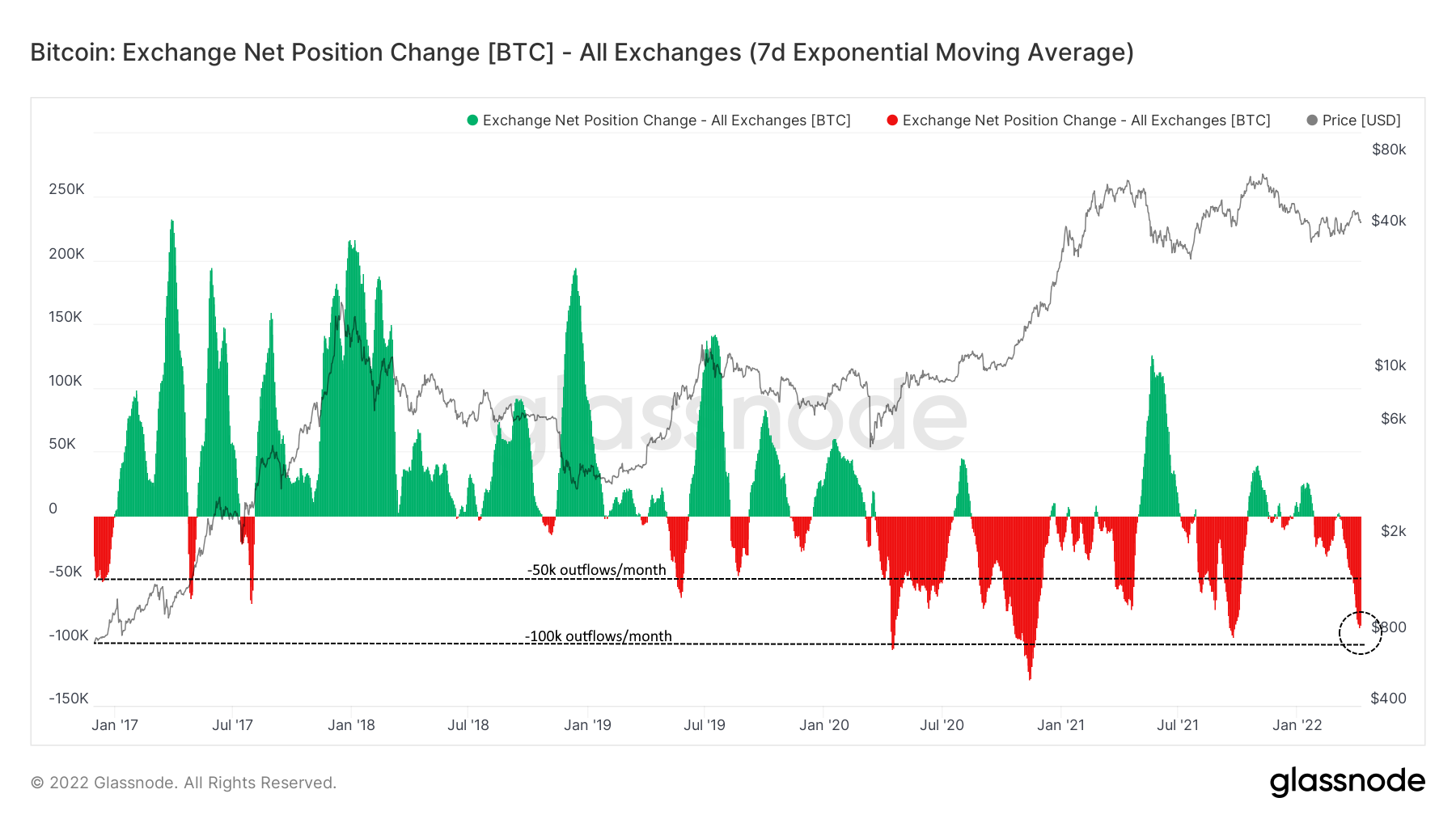 Overall, a noteworthy transition from net inflows (green), to a regime dominated by outflows (red) is clearly underway. The trend first started after the March 2020 market crash, and has continued with intermittent, yet dwindling positive changes to the overall direction.
The impact of this sustained behaviour is that Bitcoin's illiquid supply has increased sharply, while the number of coins on exchanges reaches levels not seen since August 2018.
---
Cryptocurrencies aren't going away. Buy Bitcoin & Litecoin here.
---
Purpose ETF Takes Lions share of Inflows
Throughout the first quarter of 2022 inflows into various Canadian ETFs grew significantly, with Canada's Purpose ETF witnessing net inflows of 5,521 BTC since the Jan. 22 low ($35,000).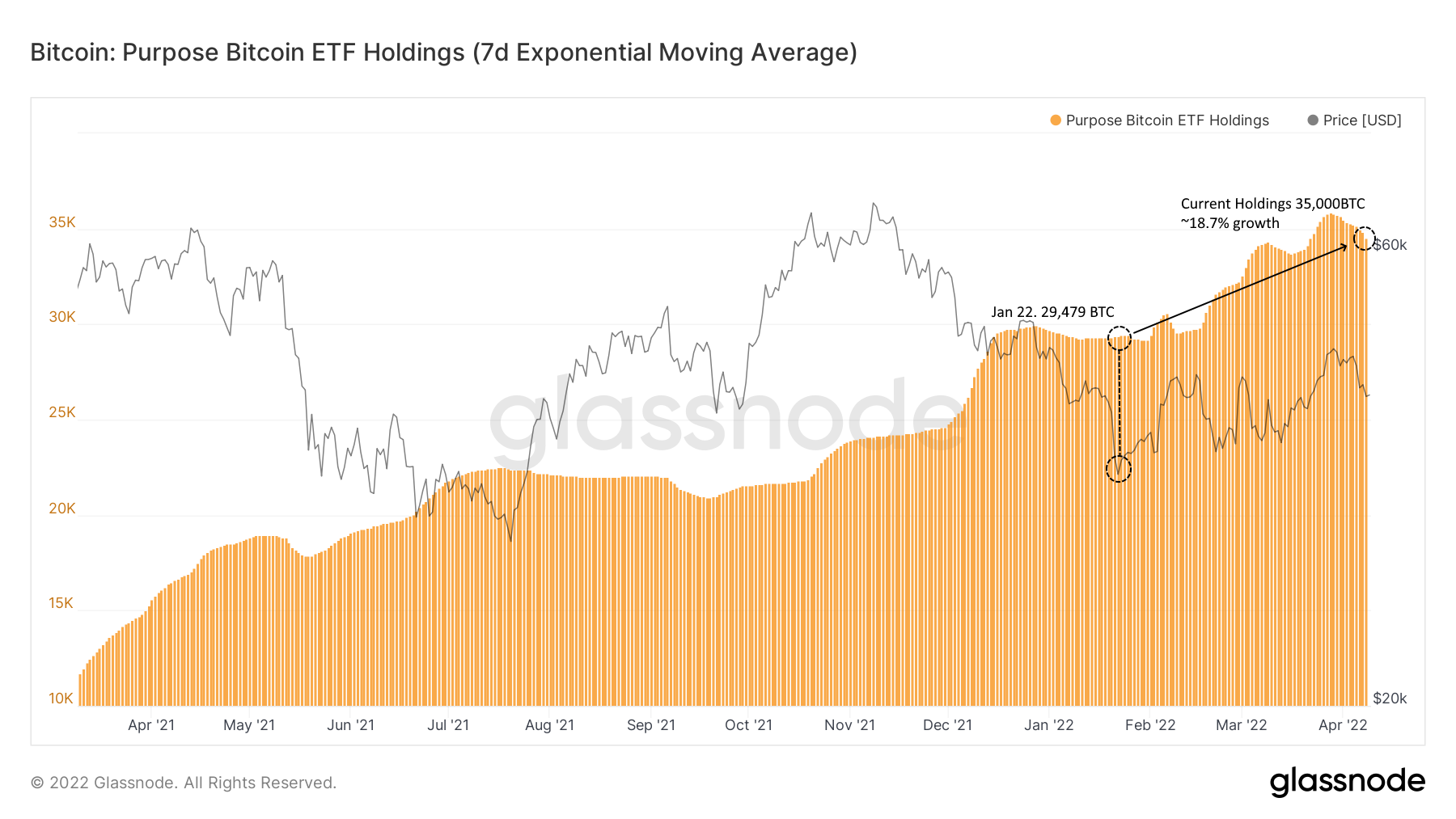 Overall, this is a net growth of about 18.7% of the total Bitcoin holdings. Evidently, a portion of the 96k BTC flowing out of exchanges is making its way to Canadian Exchange traded funds amidst a flurry of geopolitical uncertainty and political headwinds.
The Purpose Bitcoin ETF now has $1.627 billion in assets under management. However, this pales in comparison to Grayscale's $38.5 billion aggregate value. In March, the firm launched a new product holding Ethereum Competitors.
This week, the crypto market witnessed its third largest derivatives-led liquidation sell-off this year, registering over $400 million in long-liquidations on Wednesday. However, the liquidity event occurred during a time of historically significant accumulation, with various buyers scooping up the proceeds. The general demand across ETF products in Canada has continued to rise, despite headwinds such as geopolitical conflict and a tightening monetary regime. Generally speaking, investor conviction in Bitcoin is not only robust, but broadly optimistic.
The price of one Bitcoin is $42,500 at the time of publishing.
---
Join the telegram channel for updates, charts, ideas and deals.
Did you like the article? Share it!