As digital assets experience price drawdowns with sparse relief, fundamental and technical data for Litecoin are promising, indicating the market is not as weak as it might seem.
In brief
Address creation surpasses 150 million wallets.
Pi-cycle technical indicator suggests underlying strength.
Hash rate remains at elevated levels following ATH in June.
Steady network growth
Litecoin's network activity has been on a steep and accelerating uptrend. Year-on-year, the total number of addresses nearly doubled from roughly 88 million to over 154 million at the time of publishing.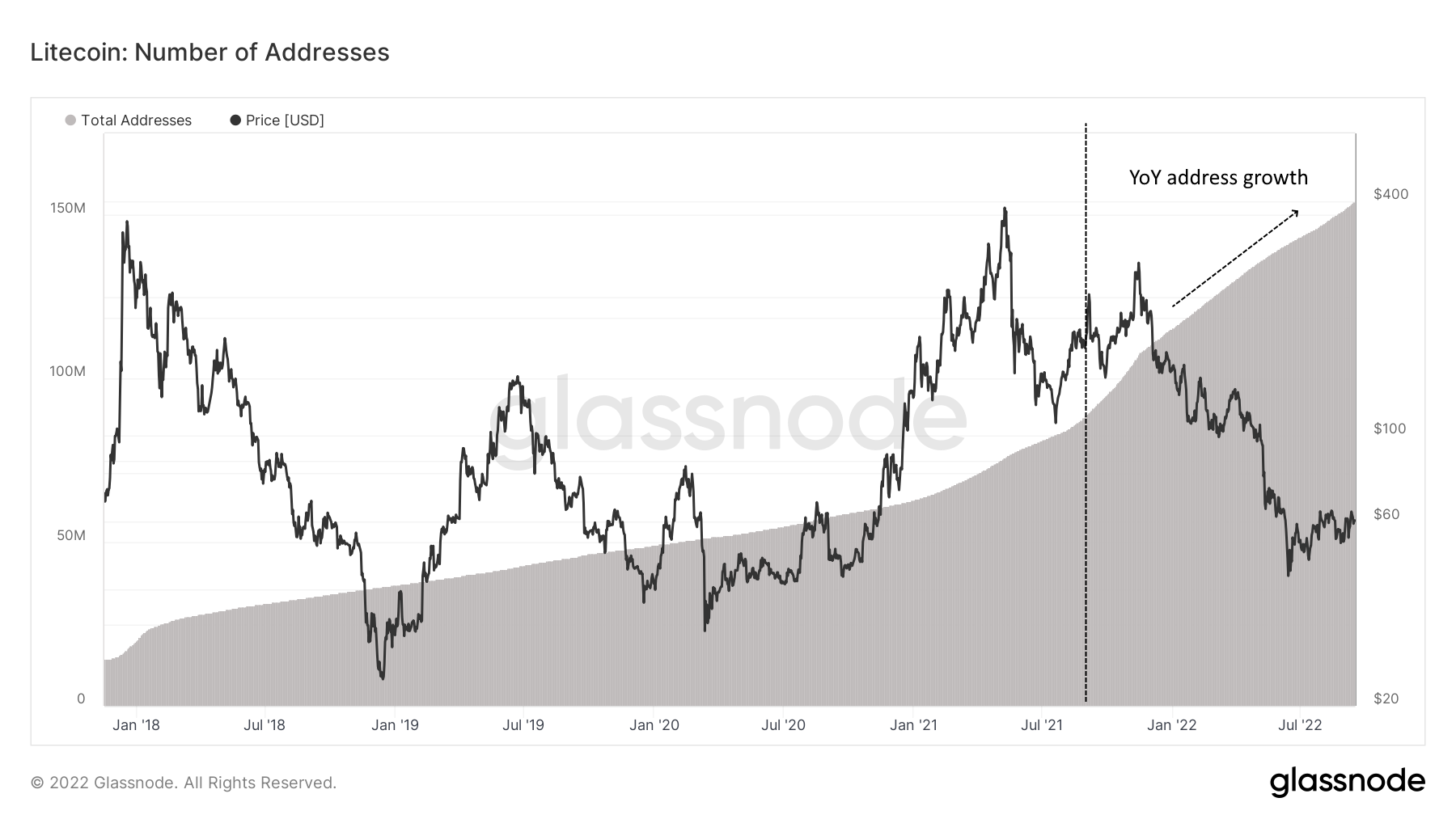 This network expansion coincided with Litecoin Foundation's launch of Smart Contracts, DAOs, tokenised assets and NFT support built on top of the network (OmniLite).
Development has been ongoing, with a particular focus on bringing human rights into the digital space. In May 2022, Litecoin developers launched the much anticipated privacy protocol, Mimblewimble Extension Blocks (MWEB), led by lead developer David Burkett.
The average Litecoin balance held on MWEB is over 17,000 and growing. This equates to around a million dollars, per data from the MWEB block explorer.
---
Cryptocurrencies aren't going away. Buy Bitcoin & Litecoin here.
---
Pi-cycle indicator mulls price reversal
Fundamental activity and network growth has also begun to show up in long-term technical data.
The Pi Cycle indicator is composed of the 111 day moving average (111 SMA) and a 2x multiple of the 350 day moving average (350 SMA*2) of Litecoin's price. The metric shows both significant overheating (when the shorter MA reaches levels of the larger MA), as well as historically significant reversal points (when L/S MAs diverge significantly and price reclaims the shorter MA).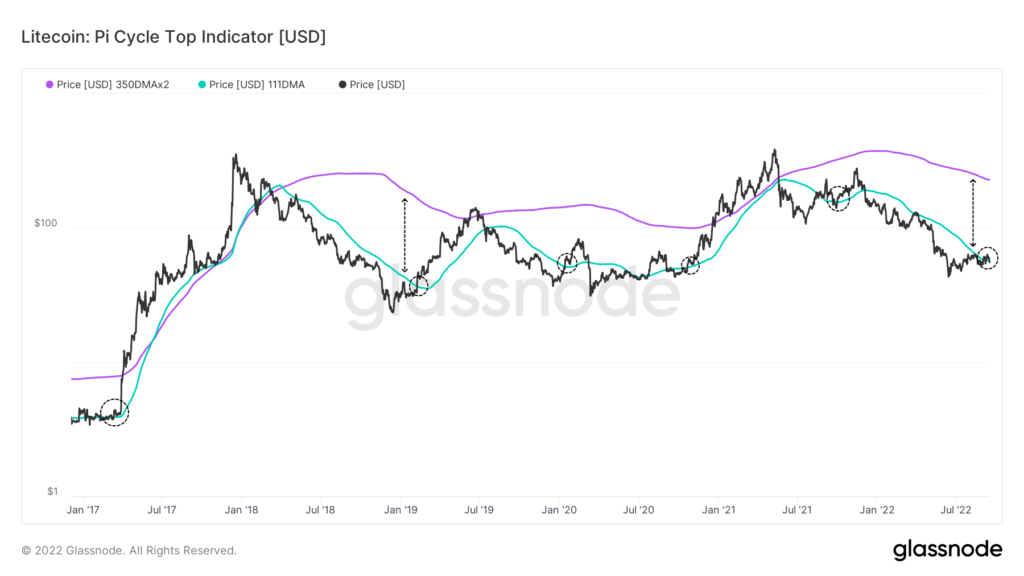 At the time of writing, the short-term MA stands at $56, while the long-term MA hovers at $230. A measured move from current prices ($55) to the 350 SMA*2 ($230) represents a 316% mark up.
A vote of confidence from miners
Litecoin's network security is robust, experiencing a strong uptrend that only moves in one direction – up and to the right.
At the previous peak of its network security (468 TH/s), the coin had experienced a 452% rally from $25 (Dec. 2018) to $138 (June 2019).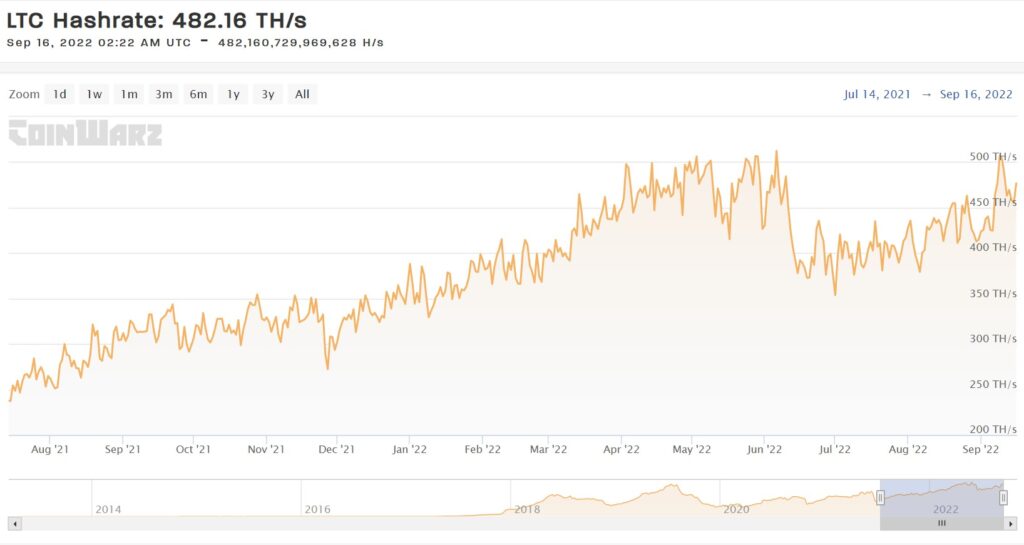 Litecoin's hash rate hit an all time high of 512 TH/s in June 2022. Since then, hashing power consolidated but remains at elevated levels year-on-year – from 287 TH/s to the current 482TH/s.
In other words, miners are unfazed by the crypto bear market, and more participants have opted to join and secure the network. This is a vote of confidence for Litecoin's long-term viability.
---
Join the telegram channel for updates, charts, ideas and deals.
Did you like the article? Share it!