As Bitcoin tanked to the lowest levels in 12 months, investors jumped in to swoop up $274 million worth of crypto, with BTC being the primary beneficiary of inflows.
In brief
Investors have aggressively bought another Bitcoin dip, per a recent Coinshares report.
Funds amounting to over $274 million flowed into the market in the last 10 days.
Long-term 'Hodl' wallets surge as various bottoming signals fire.
---
Cryptocurrencies aren't going away. Buy Bitcoin & Litecoin here.
---
A Quarter Billion Dollars For Bitcoin
A fresh report shows substantial buying into the weakness of cryptocurrency markets. Investors went on a buying spree totalling $274 million in the midst of all the panic during unsavoury market conditions. Funds such as Purpose, ProShares, and CoinShares Physical showed the strongest intent in buying the dip.
The primary asset investors are interested in is Bitcoin, which took the lion's share of inflows surpassing $250 million. Shaken by the Terra scandal which resulted in the ecosystem's collapse, crypto investors are seeking refuge in Bitcoin. The general capital flight is also present in Bitcoin market dominance, which ticket 9% higher for a total of 45% market dominance in recent days.
In contrast, Ethereum witnessed a different scenario with outflows shooting to $27 million last week.
"Digital asset investment products saw record weekly inflows for this year, totalling US$274m last week. A strong signal that investors saw the recent UST  stable coin  de-peg and its associated broad sell-off as a buying opportunity. North American investors saw inflows totalling US$312m, in contrast to European investors, where sentiment was polarized but in aggregate saw outflows totalling US$38m. Bitcoin was the primary benefactor, with inflows totalling US$299m last week, suggesting investors were flocking to the relative safety of the largest digital asset," CoinShares noted.
Throughout Bitcoin's history, whales and long-term investors have jumped during times of increasing volatility as large buy orders are much easier to fill during a cascade of selling pressure. The current situation echoes previous trends with bitcoin funds stepping in during market volatility.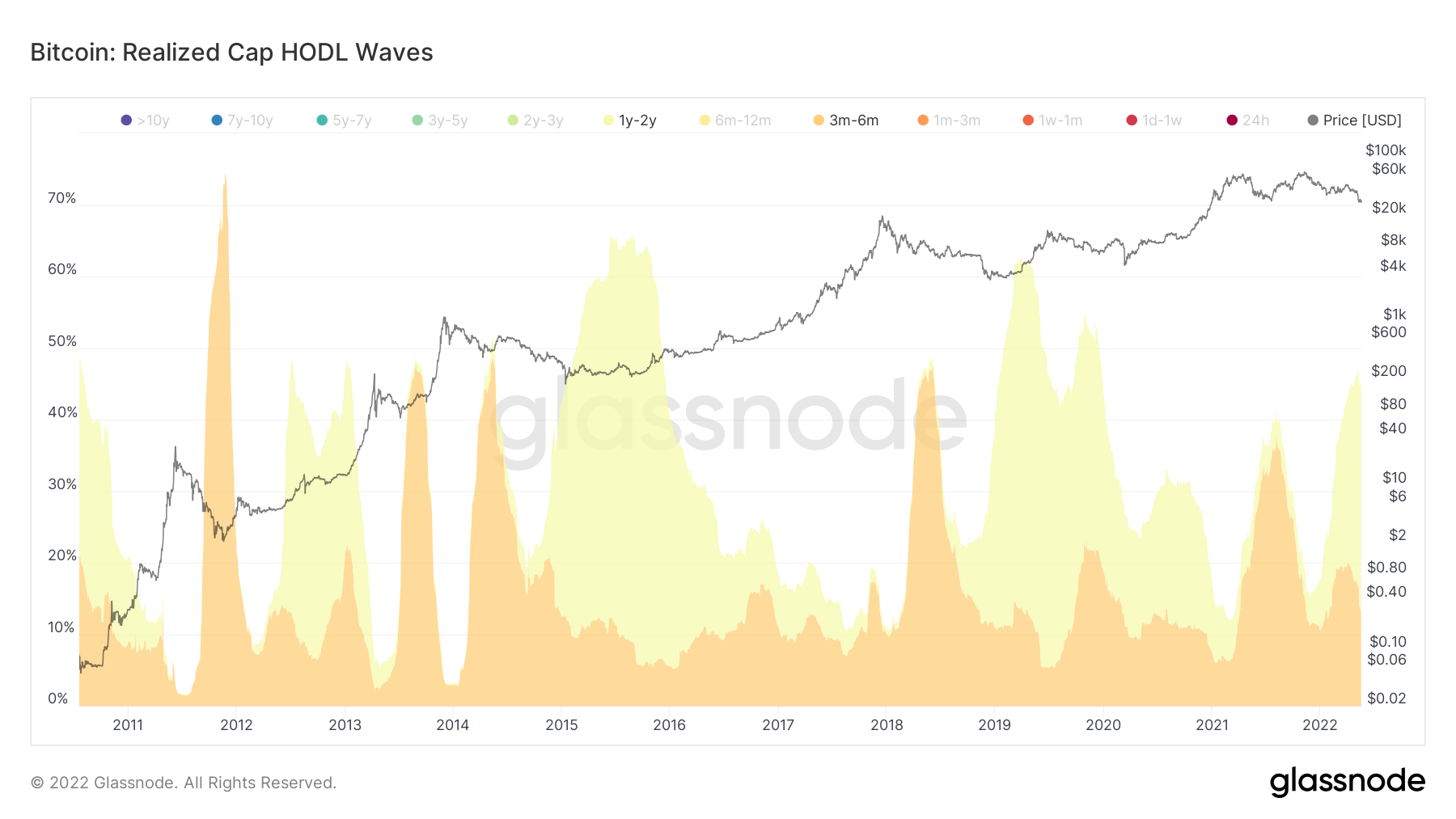 Various long-term macro data sets have been firing off 'bottom signals' of late, which tend to add to the significance of such large accumulative orders. Specifically, 1 – 2 year 'hodl' wallet cohorts have been on a steep rise while shorter term wallets (3m-6m) are in decline. Stacking behaviour is typical of investors with a longer-term time horizon and tends to become accentuated at the end of a bearish trend.
Who Bought The RIP?
El Salvador took advantage of the dropping prices to add another 500 BTC to its holdings. The latest purchase of BTC by the Latin American nation brings its total Bitcoin stash to over 2,000 BTC.
El Salvador just bought the dip! 🇸🇻

500 coins at an average USD price of ~$30,744 🥳#Bitcoin

— Nayib Bukele (@nayibbukele) May 9, 2022
"El Salvador just bought the dip! 500 coins at an average USD price of $30,777," tweeted Nayib Bukele, the country's president. El Salvador has always employed the strategy of buying the dip during market crashes to relative success.
---
Join the telegram channel for updates, charts, ideas and deals.
Did you like the article? Share it!