As the dust from the UST saga settles, on-chain data indicates that the 1-2 year 'hodler' cohort is growing significantly. Historically, the increasing metric has pin-pointed long-term market bottoms.
In brief
28% of the total BTC supply has moved between one and two years ago.
The HODL wave indicates an increase of value buyers.
Historically, the 1-2 year transaction bands coincide with long-term bottoms.
HODL Waves
The HODL wave shows the percentage of the total bitcoin supply that moved in a given period of time. The realised cap HODL wave weighs these values with the realised Bitcoin price. More specifically, when the one to two year (1y-2y) HODL wave band increases (or decreases), this means that this supply last exchanged hands between one and two years ago.
In the case of the HODL wave, short-term bands increase when prices begin to overheat. At this stage in the cycle, long term holders distribute coins to newer market participants. This happened 2013, 2014, 2017 and Jan. 2021 though to an increasingly lesser extent. In fact, in Nov. 2021, the longer-term HODL supply remained relatively static.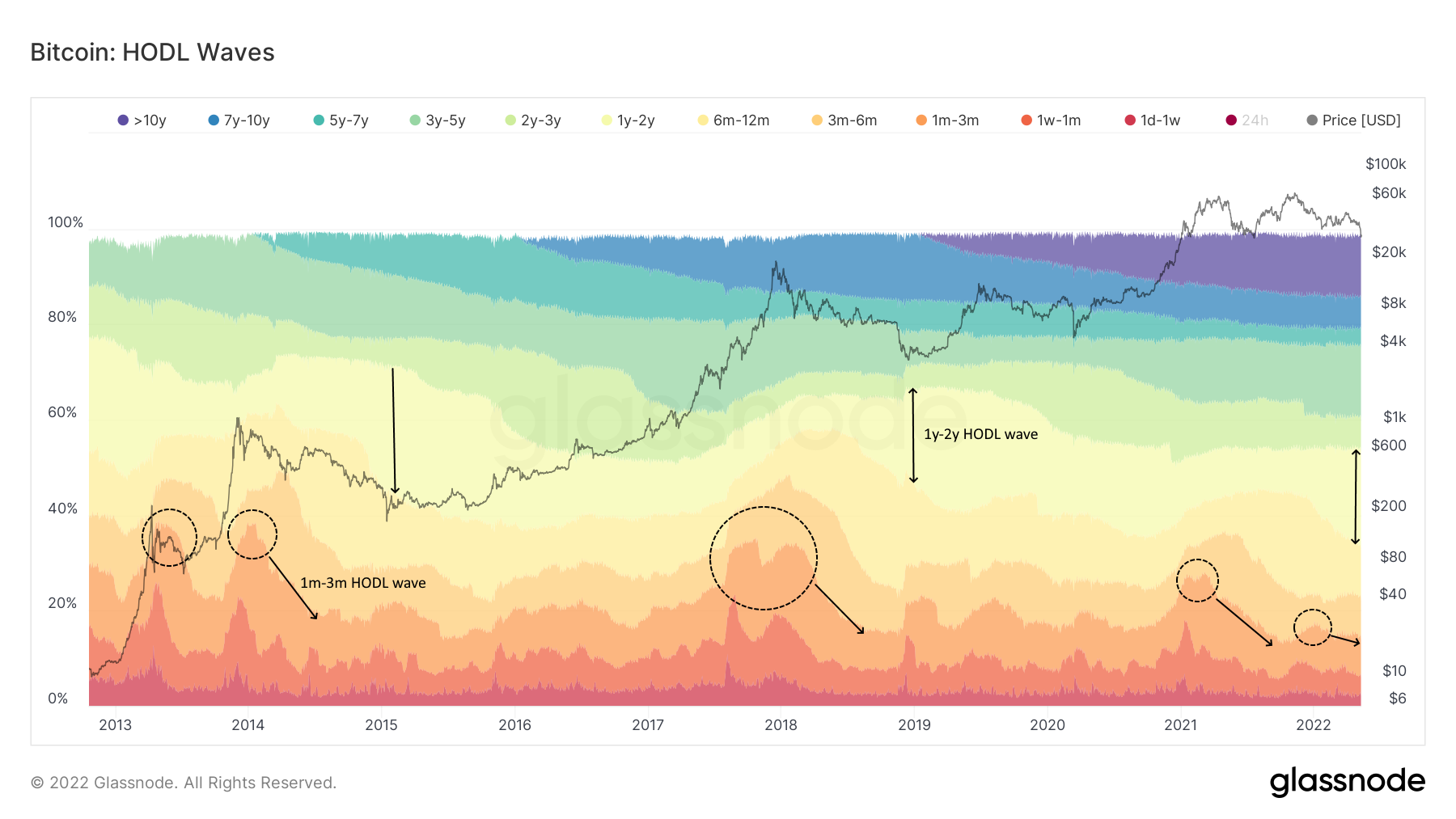 ---
Cryptocurrencies aren't going away. Buy Bitcoin & Litecoin here.
---
Band Swell Significance
In early December 2021, the 1y-2y band comprised only 5% of transactions. That band has since increased dramatically. Historically, the surge of the 1y-2y band coincides with a price bottom and periods of accumulation. This is true of both the January 2015 cycle and the 2018 cycle. In 2012, the cohort did not experience negative realised price at any point, making that year an outlier.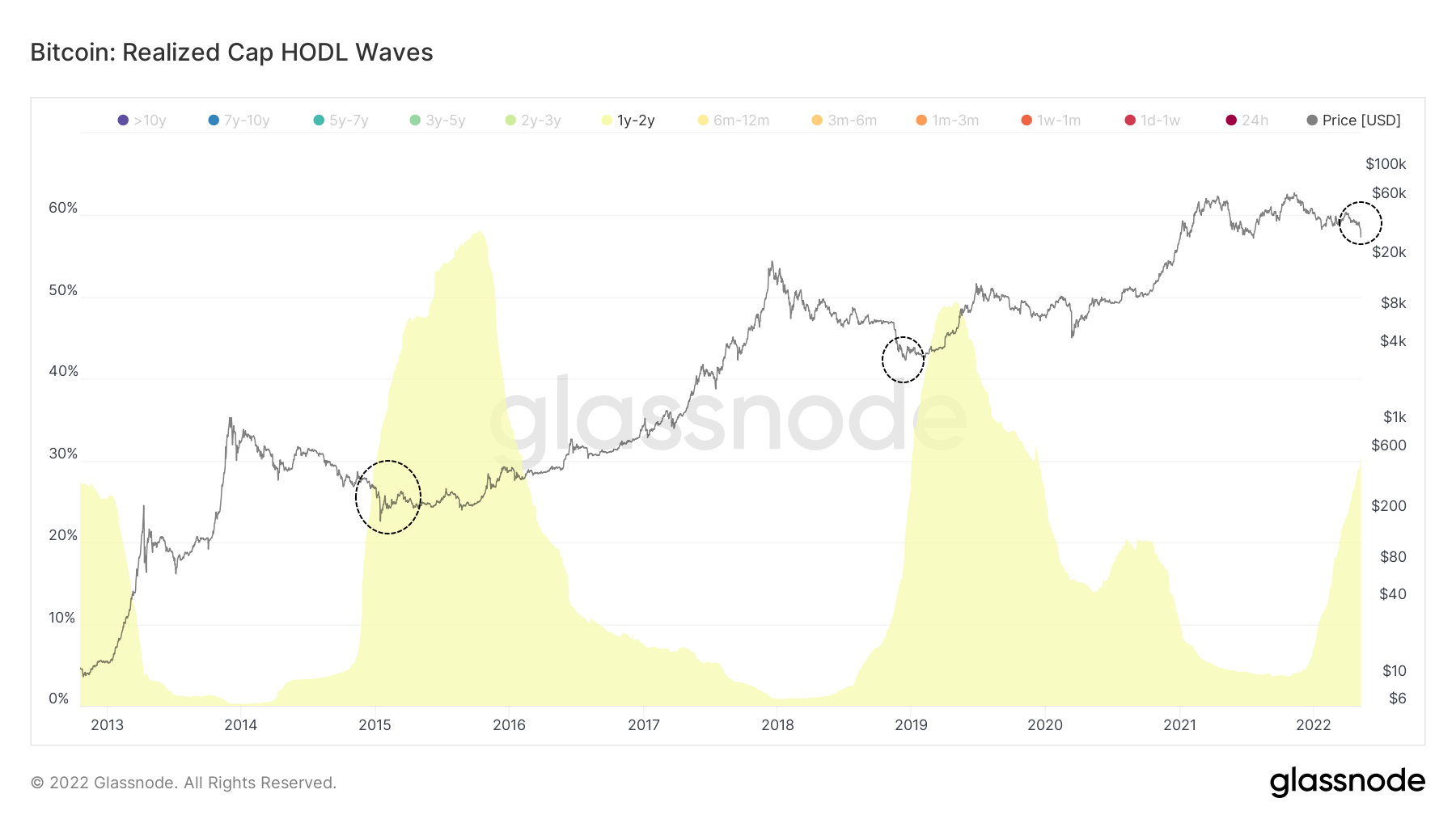 In 2015, the 1y-2y band held 33% of bitcoin transactions for that cohort, which ticked significantly higher to 55% during the period of accumulation. Similarly, during the bottoming process in 2018, the transaction band increased from 20% to 50%.
At press time, the 1y-2y band holds 28% of transactions, and has been ticking higher ever since Bitcoin tapped $69,000. While the duration of this accumulation phase has yet to be determined, this data suggests that long-term value buyers are stacking bitcoin and have potentially already created a floor price for the foreseeable future.
---
Join the telegram channel for updates, charts, ideas and deals.
Did you like the article? Share it!