Six months after the global bitcoin hash rate dropped to as low as 84EH/s in June, the network has predictably recovered and currently sitting around 175 EH/s this week.
The development comes months after the Chinese government banned mining, and cracked down on the industry – in a bid to eliminate contenders for its digital Yuan.
But the Chinese Communist Party's actions were all in vain, as the Bitcoin hash rate has reached all time high territory as miners migrated en masse out of the regime to more welcoming jurisdictions.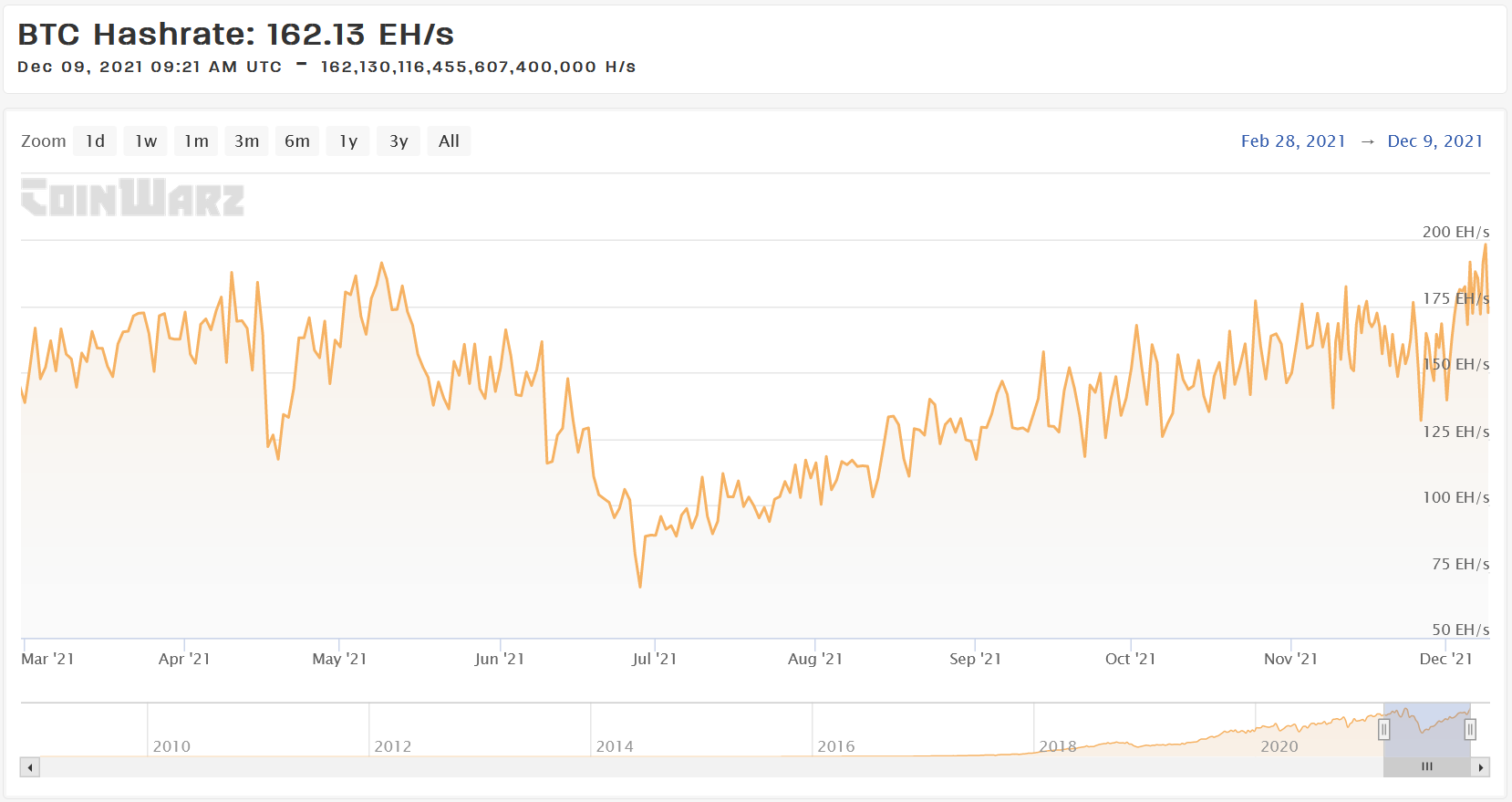 According to data from coinwarz.com, the global hash rate surged by 108% since June, with the Bitcoin network performing at a seven-day average of 175 exahashes per second (EH/s) as of December 8th.
The figure is about 3% shy of the peak levels of 180 EH/s seen at the height of the last parabolic rally in May.
Often enough, hash rate corresponds with Bitcoin's price trajectory, suggesting that there may yet be positive price action on the horizon despite extreme negative sentiment in the market.
---
Cryptocurrencies aren't going away. Buy Bitcoin here.
---
The total hash rate is difficult to determine exactly, however, due to various popular sites using different calculations to make their estimates. For example, according to data from BitInfoCharts, the ATH in May hit 197 EH/s before dropping to the 68 EH/s mark in June. As of Dec 8, the platform had BTC's hash rate at 191 EH/s, while miningpoolstats has the figure at 174EH/s.
Before the crackdown, China-based Bitcoin miners represented a whopping 70% of the total global hash rate. The landscape has shifted dramatically since then, with the US becoming the top mining nation, accounting for 42.7% of the network's hash rate according to estimates from the University of Cambridge's Bitcoin Electricity Consumption index.
Litecoin Hash Rate Recovers
Notably, the Litecoin hash-rate has also recovered. Often viewed as the silver to bitcoin's gold, Litecoin under-performed this year in Dollar terms, running contrary to its parabolic address growth.  The led some analysts (myself included) to conclude that the Litecoin bull run has yet to fully materialise during this cycle.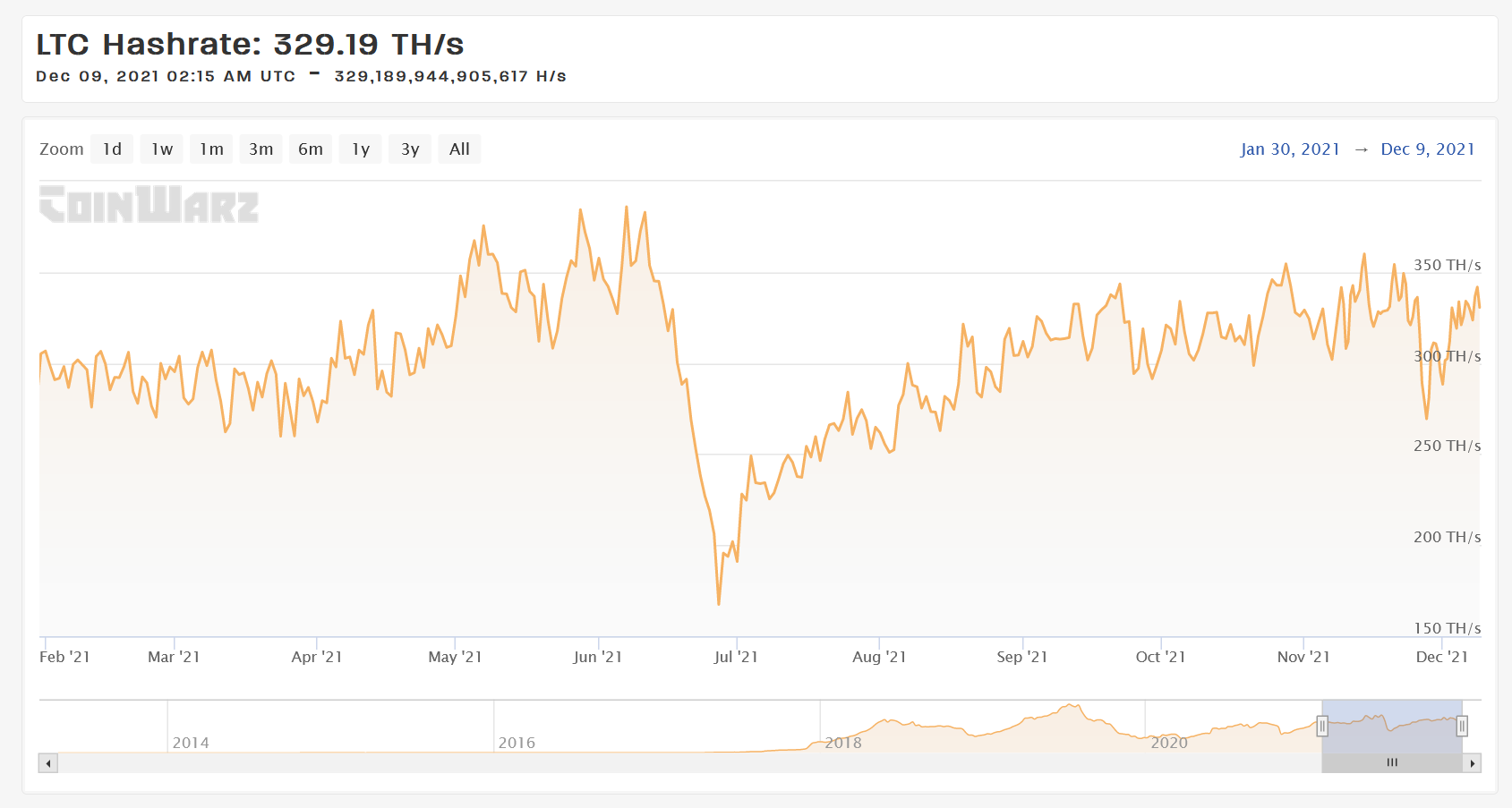 A recent Kraken Intelligence report reveals that underlying network strength offers several tailwinds for the cryptocurrency as its network effects proliferate.
In tandem with address and entity growth, miner hashing power is viewed as a proxy for the industry's surging adoption.
Will Bitcoin lead for others to follow?
---
Join the telegram channel for updates, charts, ideas and deals.
Did you like the article? Share it!