Stablecoins are moving to exchanges at an accelerating rate since late January, marking a new paradigm in readily available capital that could be deployed at a moment's notice.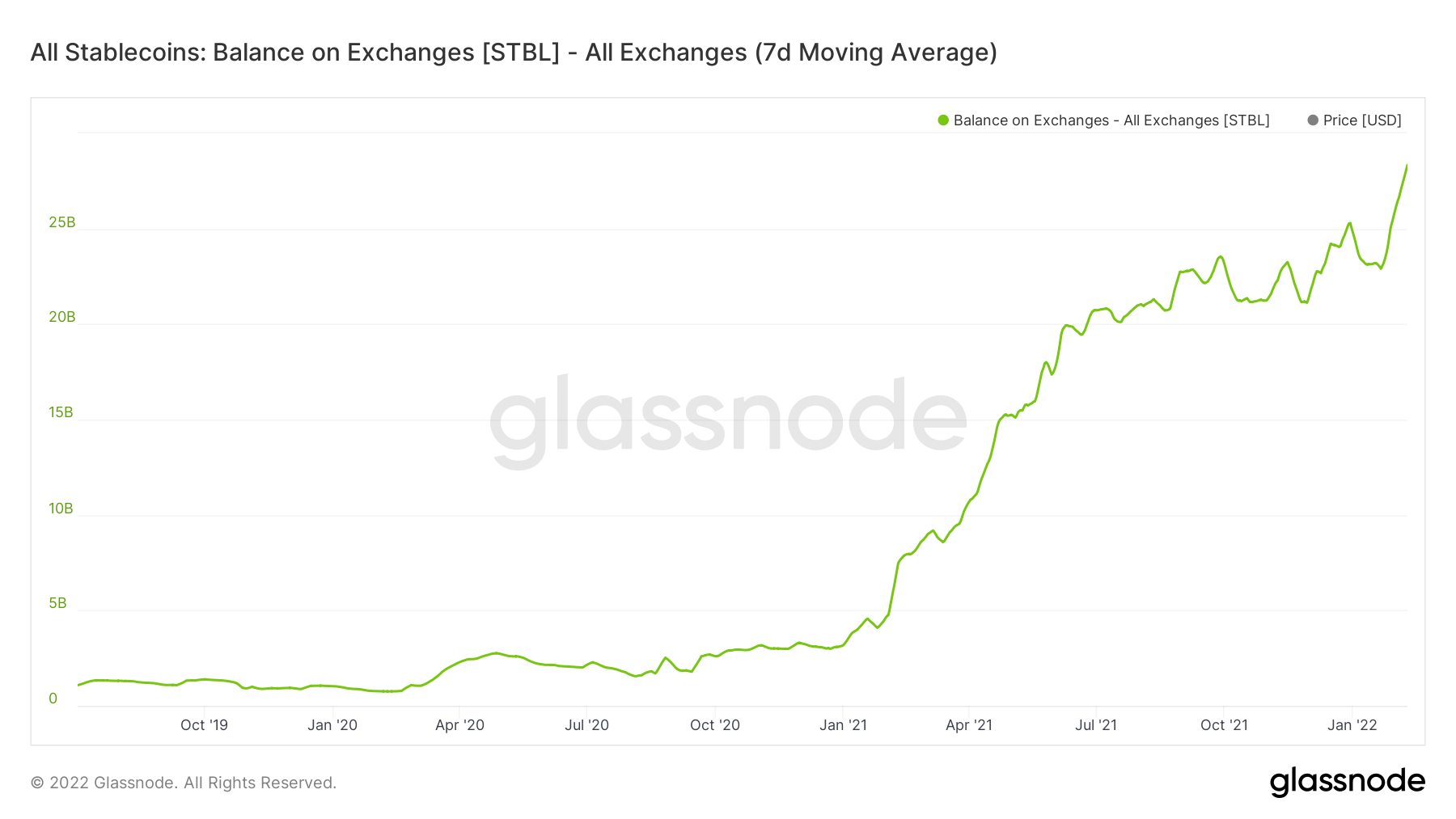 According to fresh data from Glassnode, crypto exchanges have more stablecoins on their books than ever before with over $29 billion in liquid crypto cash being available on aggregate. The fresh surge in stablecoin reserves on exchanges marked a quick change in user behaviour, which until late December resulted in less than $25 billion in stablecoins on exchanges. These reserves then tumbled further at the start of 2022 as BTC/USD and altcoin markets fell to multi-month lows.
Recently, the trend reversed, however, with users sending more coins to their accounts than at any point as of Jan. 28.
This means that liquid capital available for deployment has never been greater.
---
Cryptocurrencies aren't going away. Buy Bitcoin & Litecoin here.
---
Bicoin Reserves Tumble as Supply shock looms
Meanwhile, per data from the same analytics firm, BTC reserves shows continued withdrawals, seemingly unaffected by the price trajectory.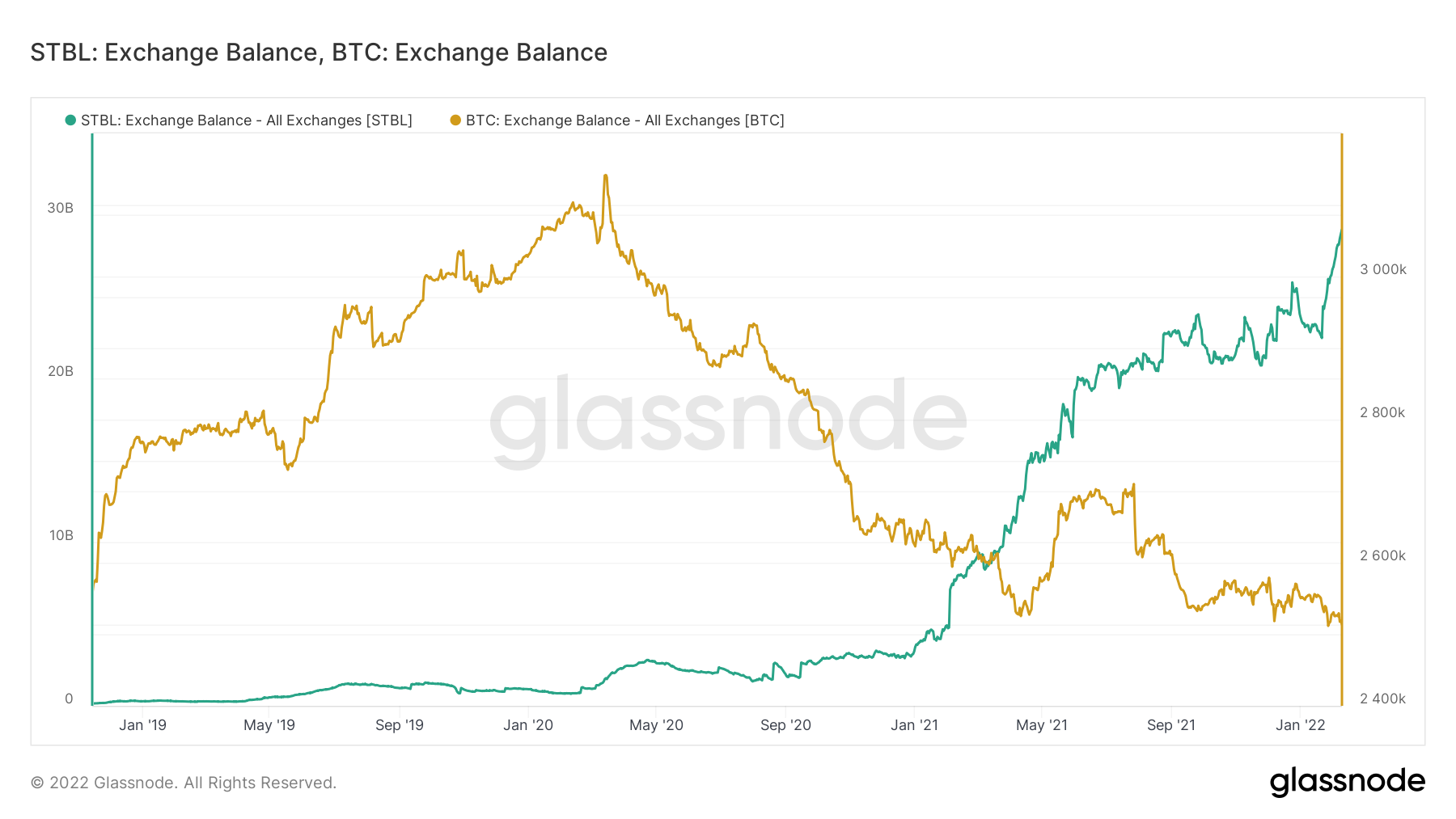 As of Feb. 10, exchanges held 2.5 million BTC.
According to a supply-shock model by analyst Willy Woo, Bitcoin's fair market value is $50,000, which is 15% above the current price of $43,900.
Supply shock determines the market price of Bitcoin when supply was at similar levels to a specific point in time.
In market conditions when the Supply Shock is within recent historical levels, it is possible to model a fundamental price. We simply do a look-back on previous times the market had a similar Supply Shock and then find the array of prices the market recently assigned, Woo explained in an introduction to the tool last year.
Last week, it was noted that Bitcoin's illiquid supply was steadily increasing, as more coins were taken off the market. Today, it's revealed that alongside this trend, more stablecoins are on exchanges ready for deployment than ever before.
---
Join the telegram channel for updates, charts, ideas and deals.
Did you like the article? Share it!