Billionaire tech investor Peter Thiel is stepping down from the board of Facebook's parent company Meta in pursuit of a pro-conservative political vision.
The announcement came on Monday after Meta's stock price plunged 26% last Wednesday, with the social media giant reporting that it lost daily users for the first time in history.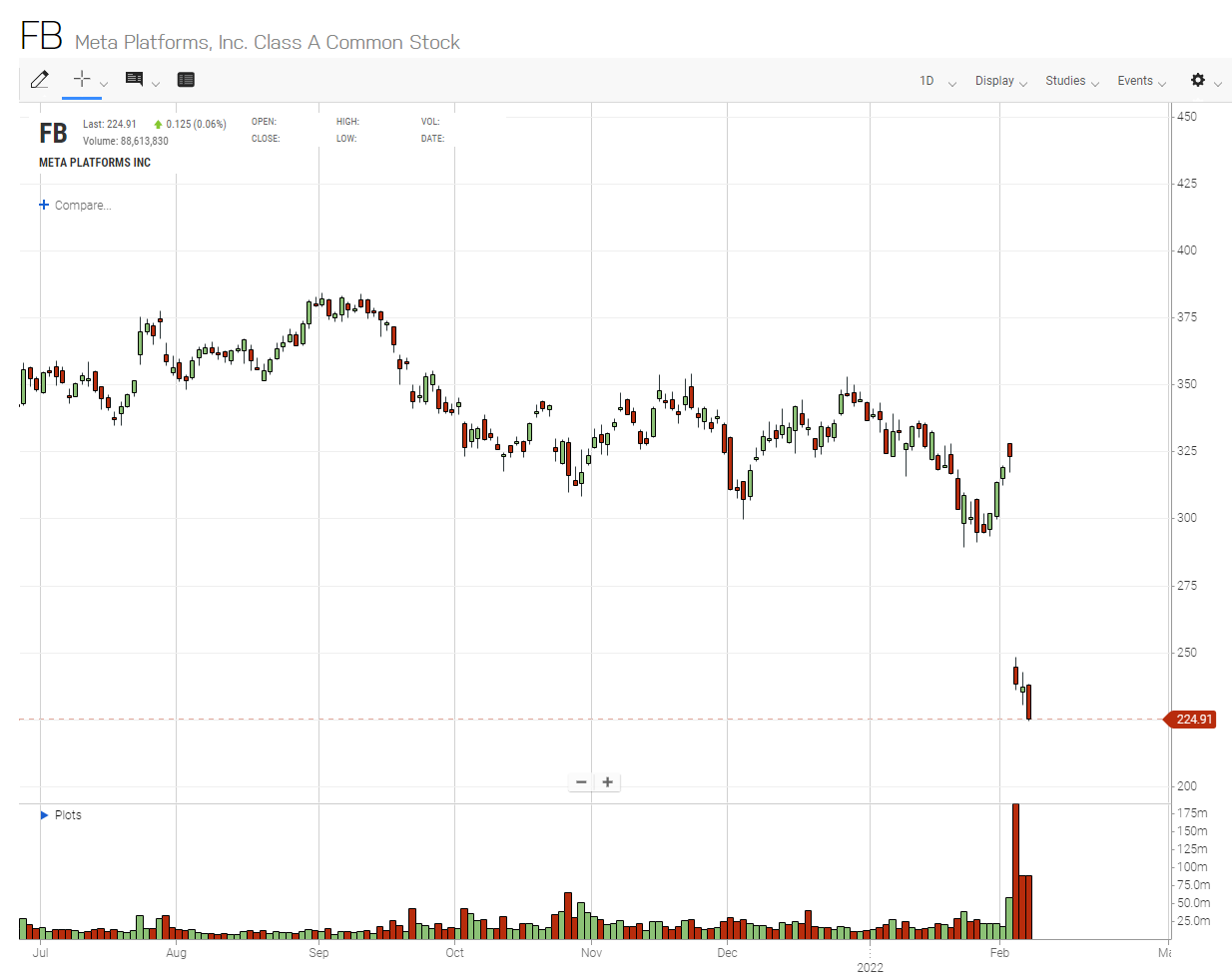 Often an early stakeholder in major companies like PayPal, Thiel was Facebook's first outside investor and joined the company's board in 2005. Before that, he loaned the then-Harvard under graduate student, Mark Zuckerberg, $500,000 to further develop the company and sold most of his stake in 2012 through a pre-arranged stock-trading plan at less than $20 a share.
Meta said he will retain his board duties until the upcoming annual meeting, with the Chairman and CEO Mark Zuckerberg saying he was "deeply grateful" for everything Thiel did for the company, "from believing in us when few others would, to teaching me so many lessons about business, economics, and the world."
---
Cryptocurrencies aren't going away. Buy Bitcoin & Litecoin here.
---
Meta's Pro-Censorship Policies
The social media giant's loss of users and stock-price comes at a time of increasing disillusionment with the company's pro-censorship policies. In 2021, Facebook banned then-sitting President of the United States Donald Trump, and since then the company has engaged in strong political censorship via 'fact checkers'. With this backdrop, Thiel's pro-conservative politics is an unambiguous conflict of interest which is incompatible with the social media giant's anti-free information and pro-censorship policies.
In an internal memo in 2016, Zuckerberg defended Thiel's role on Facebook, saying "we can't create a culture that says it cares about diversity and then excludes almost half the country because they back a political candidate". Fast forward to 2022, and Zuckerberg's company has actively made deliberate strides to go the other way, censoring opinions, stories and creating its own set of facts – such as the Cov-19 Wuhan origin story in 2020 – which was subsequently proven to be true.
To list the company's sleights against open discussion and free-flowing information would be a considerably lengthy task.
Thiel's Next Steps
The investor who helped elect a Republican administration in 2016 is an avid supporter of the former President Donald Trump, donating to his campaigns and serving as an advisor during his presidency. Thiel now plans to spend the next months working on getting J.D. Vance elected – a Republican running for Senate in Ohio; as well as Blake Master, a Republican running for Senate in Arizona according to The Wall Street Journal.
Masters is president of the Thiel Foundation, while Vance is a partner at a venture capital fund that has invested alongside Thiel.
Thiel Takes Aim at China
The billionaire investor, entrepreneur and conservative political donor, Peter Thiel is no stranger to the tense US-China political tensions that have been bubbling for years. In April last year in an appearance on the Richard Nixon Foundation podcast, Thiel spoke out about the rising Eastern power that threatens US values. At the time, Thiel also contemplated considering Bitcoin as a Chinese Communist Party "weapon against the US. It threatens fiat money, but it especially threatens the U.S. dollar." However, this idea was short-lived after Thiel's data analytics platform Palantir technologies, revealed an interest in accepting Bitcoin as well as having it on their balance sheet.
Additionally, Thiel also reiterated his support of bitcoin, considering himself as a "pro-bitcoin and crypto maximallist" at the time. His concern about crypto being a potential attack vector for the Chinese Communist Party against the United States is presumably still there, regardless.
Bitcoin Revealed a "crisis moment" for the US
In November last year, the venture capitalist noted in a conservative conference that inflation concerns were very real. He called out the US Federal Reserve for not acknowledging the problem and that the persistent rise in the crypto market was a testament to those concerns.
He noted that the price itself is an indication of a "crisis moment" and regretted not buying more Bitcoin earlier.
Bitcoin is available for purchase in the open market at $43,600 at the time of writing.
---
Join the telegram channel for updates, charts, ideas and deals.
Did you like the article? Share it!