After years of development and an initial announcement in February, Litecoin's largest update, MimbleWimble (MWEB) is officially locked in.
The lead developer, David Burkett, confirmed it will be launched in less than two weeks. Per an official announcement, the long-awaited Litecoin Core software update also includes Taproot and is available for download.
The open-source requires a minimum of 83 GB and can be run on a laptop or PC. Briefly, MWEB adds confidential privacy-enhancing addresses – a feature which will be live on May 19th at block height 2,265,984.
---
Cryptocurrencies aren't going away. Buy Bitcoin & Litecoin here.
---
Tailwinds for Litecoin
Since 2019, Litecoin address creation – viewed as a proxy indicator for increasing adoption – has trended exponentially higher. In fact, since May 2019, the total number of addresses increased nearly 3-fold from 53 million to 137 million, as users join and use the Litecoin network.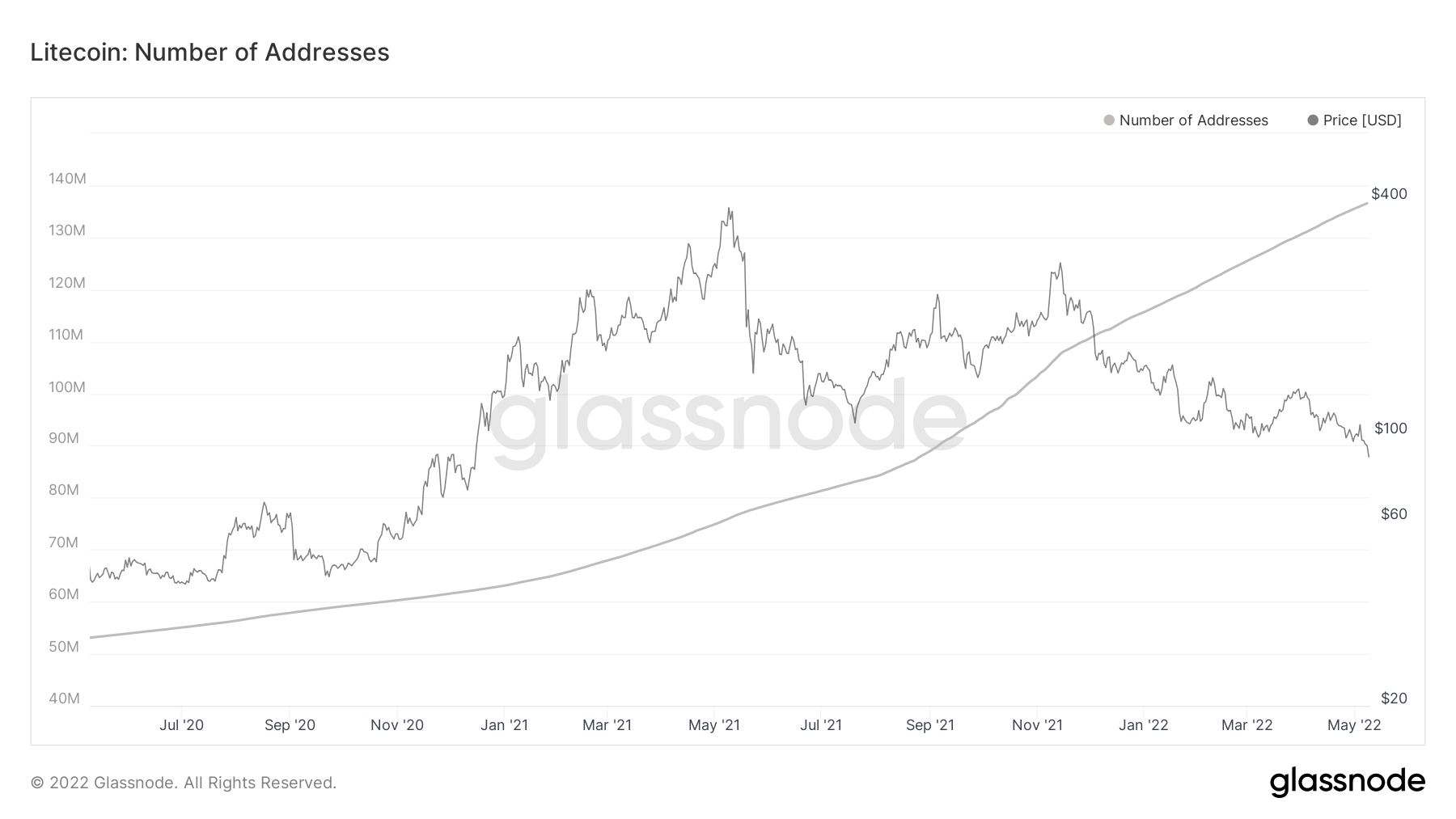 Network security for Litecoin has also been on the rise, with the 10-year old project registering a 3-year high in hashrate in April 2022. Since then, network security registered an all-time-high in hashing power which eclipsed 529.99 TH/s.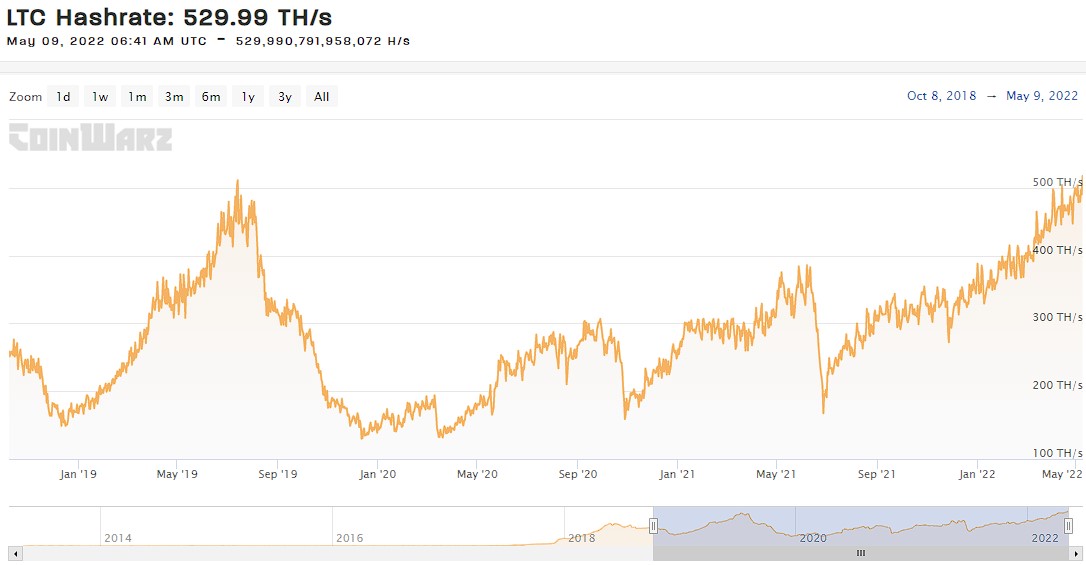 Despite the tailwinds, and the tendency for price to eventually follow hashing power historically, LTC/USD trades below $90 today. The 'risk off' macro market conditions have been exacerbated by the Luna Foundation's stablecloin financial troubles and questionable solvency issues.
---
Join the telegram channel for updates, charts, ideas and deals.
Did you like the article? Share it!