A new CoinShares report found that digital asset funds saw $160 million in inflows last week, marking a turnaround for cryptocurrency products which had previously been six week in the red.
Bitcoin-based funds received the highest portion of inflows at $120 million. Notably, short Bitcoin products (i.e. products betting against the US-Dollar price of Bitcoin) also saw robust inflows of $30 million. The increase in flows could be due to a lack of interest in the traditional financial sector in the wake of a wave of significant bank collapses.
Banking collapse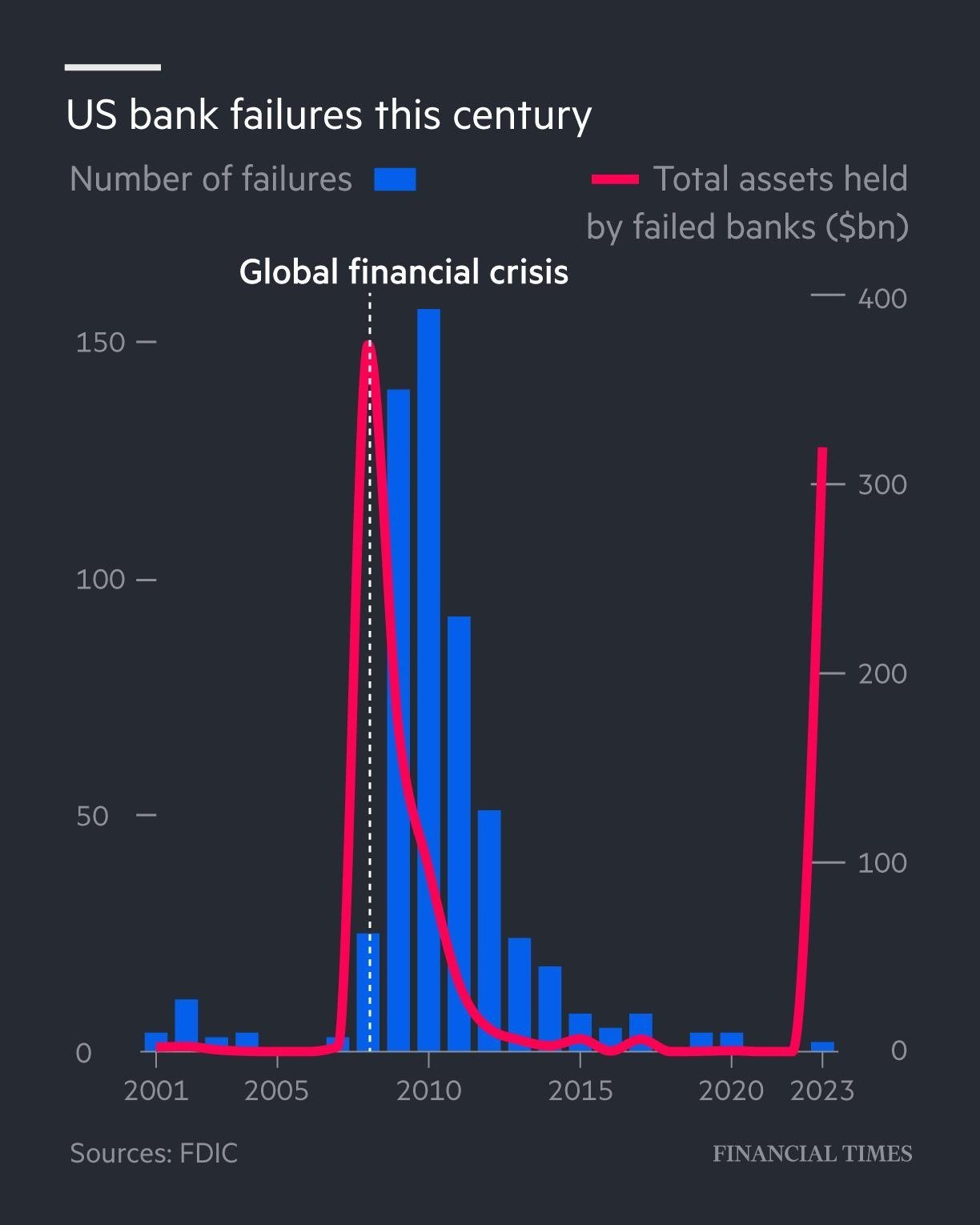 On March 10th, a bank with $200 billion in assets under management went to zero (SVB) overnight. As covered by former Coinbase CTO and analyst Balaji on Twitter, the following events have taken place since then:
Federal Reserve organise an emergency meeting to bail out domestic banks.
$2T are estimated to have been printed.
$18T are estimate to be needed to back all deposits.
186 banks are reportedly insolvent, per WSJ.
$500 billion were wired from banks, seeking safe havens.
$150B+ in funding increased in the 'discount window', more than in the 2008 financial crisis.
~$400B were printed in days, reversing a year and a half of the quantitative tightening regime.
Another emergency Fed swap lines created to bail out foreign banks.
Joint statements released from US authorities: US banks are "resilient"
5 dead banks confirmed, including too-big-to-fail Credit Suisse (top 7, globally)
Deutsche Bank potentially at risk of failure.
Charles Schwab potentially at risk of failure.
Janet Yellen has an emergency meeting on Friday (FSOC).
More statements that banks in the US are "resilient".
This was followed by a statement that "further actions may be necessary".
References to the sequence of events are available here.
---
Join the telegram channel for updates, charts, ideas and deals.
Did you like the article? Share it!