A fresh report shows Celsius Network has laid off about a quarter of its employees days after the firm issued reassuring statement of its commitment to depositors to resume withdrawals and fix liquidity issues. The news comes as various factions attempt to arbitrate a bottom-up, free-market rescue operation for the embattled firm.
An Israeli media outlet by the name of Calcalist reported that the crypto lender dismissed about 150 employees amidst ongoing liquidity struggles.
The company's Linkedin page also states it has 650 staff members, which is commensurate with the lay-off approximation. A few days ago, the lender released a statement saying they "are focused and working as quickly as we can to stabilize liquidity and operations."
Understandably, the firm did not reveal specific steps being taken to resolve its issues. However, the post reads:
"We continue to take important steps to preserve and protect assets and explore options available to us. The options include pursuing strategic transactions as well as restructuring of our liabilities, among other avenues."
The lender asked its community for more time in order to solve "exhaustive explorations" which are "complex and take time." According to comments by Simon Dixon over the weekend, this could take weeks, months or years to resolve. Much depends on timing, and how Celsius deals with an expected 'haircut' in its valuation and holdings among other things such as regulatory scrutiny and potential lawsuits.
On June 13, Celsius suspended crypto withdrawals after having been caught off-guard during a severe market downturn. The company's $CEL token dropped 80% during the mass crypto insolvency crisis, which first started as a consequence of the Luna ponzi scheme blowing up. The $CEL token exchanges hands at $0.74 at the time of writing, up 30% in the last 24-hours.
---
Cryptocurrencies aren't going away. Buy Bitcoin & Litecoin here.
---
Recovery operations underway
Reportedly, Goldman Sachs is attempting to raise $2 billion to buy Celsius' crypto assets at a discount. Nexo also offered to buy the firm out. Another promising offer came from Bnk To The Future CEO Simon Dixon – who is one of the lender's shareholders.
In a press release on June 19, Simon Dixon revealed a commitment to a "bottom-up" solution for the lending platform.
"I commit to supporting Celsius in any way that is useful. They have built a community that believes in bottom up and we have a platform and experienced team that can help Celsius bottom up."
In a lengthy Twitter AMA on Saturday (July 3),  the CEO explained the developing situation, noting that his company is ready to step in should the need arise.
"If it turns out that Bnk To The Future is needed… and we think that other people are trying to take this thing over or put in offers, and we can do better by depositors and shareholders, then we'll do the same. If someone can do better by depositors and shareholders than us, then we'll back them".
As the liquidity crunch continues, multiple crypto companies have begun dismissing employees. Hedge fund 3AC officially filed for bankruptcy, as reported by Bloomberg.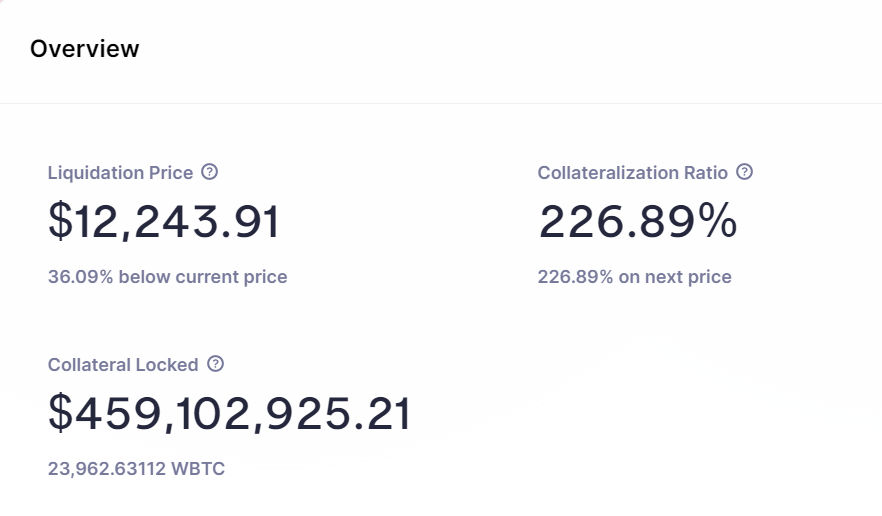 Celsius' WBTC liquidation price has dropped to $12,243 over the weekend as the firm scrambles to add enough collateral to weather the storm.
---
Join the telegram channel for updates, charts, ideas and deals.
Did you like the article? Share it!