The latest drop in the Bitcoin price below $26,000 was a major liquidation event as evidenced by significant changes in the cryptocurrency's open interest and perpetual funding rates.
Perpetual funding rates, which are a mechanism used by exchanges for perpetual futures contracts, periodically sees long positions pay short positions when positive, and vice versa. The change implies a reversal of roles where short positions pay long positions, which indicates an expectation of lower price movements.
Wiped. pic.twitter.com/ZKomhPMRvY

— Chris on Crypto⏫Ł₿Ⓜ️🕸 (@ChrisOnCrypto1) August 18, 2023
At the same time, the market saw a significant drop in open interest, which is a measure of the total outstanding derivative contracts, such as futures that have not been settled.
The striking culling of $785 million worth of longs resulted in a major reset, greater than the FTX implosion last November.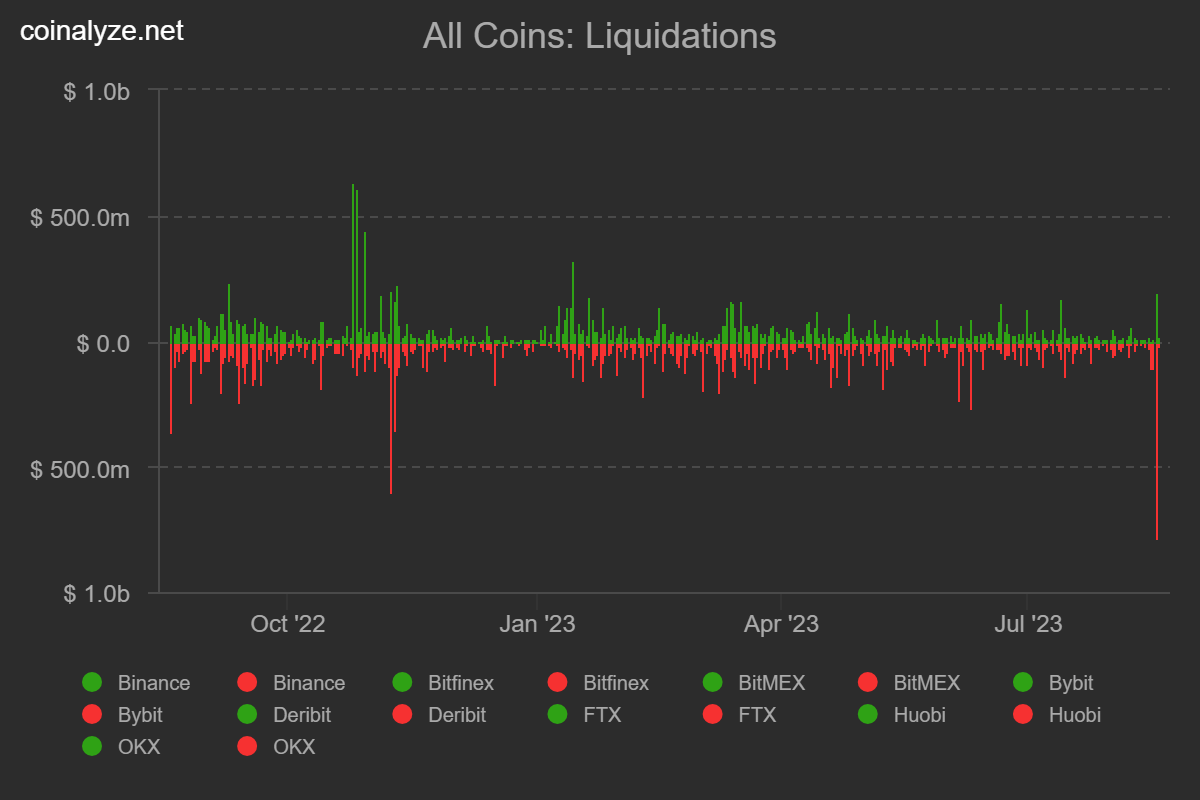 Around 60,000 Bitcoin open interest  contracts were wiped out in the chaos, a significant percentage of which were associated with exchanges such as Binance, Bybit, and OKX. Binance's BNB token fell below its June 12th low of $220, dropping as low as $212, an area where various traders have suggested could precipitate another crypto Armageddon.
This mass liquidation event has opened the door to potentially new investment strategies and behaviours in the following trading sessions.
---
Join the telegram channel for updates, charts, ideas and deals.
Did you like the article? Share it!