After drawing down to prices not seen since July 2021, Bitcoin and Litecoin rallied 10% overnight as buyers came to the rescue.
Often closely associated together, Bitcoin and Litecoin are both up around 10% overnight. Since last week, Bitcoin is down around 13%, from $42,200, while Litecoin is down 22% , from around $137.
At the time of writing, Litecoin trades at around $107 after buyers stepped in at the $100 psychological mark.
Overall, the global crypto market is in recovery mode for the time being. The industry's market capitalisation is currently $1.74 trillion, up by 8% from yesterday.
The turnaround came a week after the Bitcoin hash rate recorded an all time high of 196 Exahashes. A higher hash rate means a more robust network that is more secure against malicious attackers.
Historically, increased miner activity is a harbinger of positive market activity and sentiment.
---
Cryptocurrencies aren't going away. Buy Bitcoin & Litecoin here.
---
Bitcoin and Litecoin Users on the Rise
Meanwhile, address creation for both Bitcoin and Litecoin is maintaining a steady uptrend. New wallets are often viewed as a proxy for new users entering the growing networks.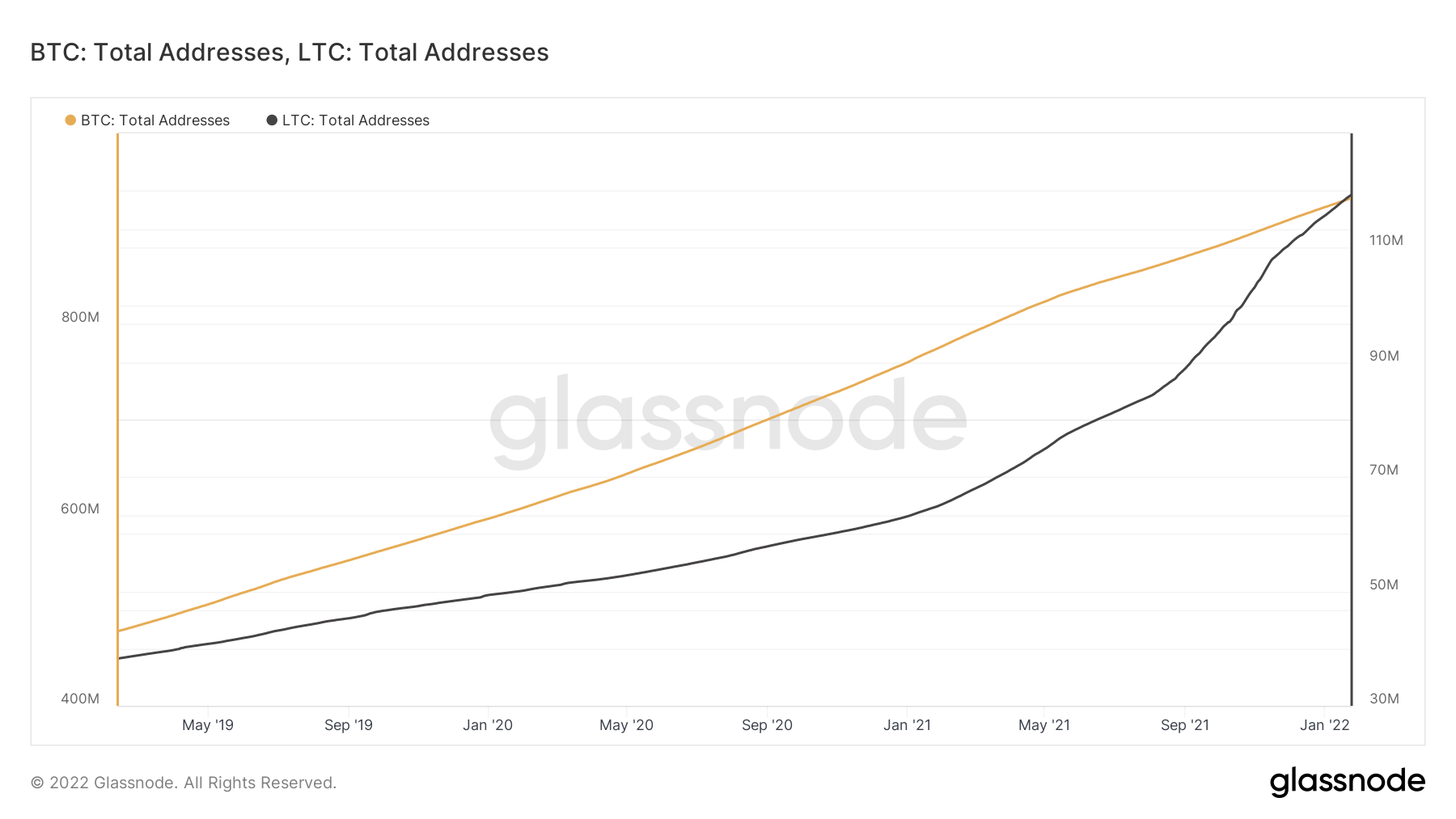 At the time of publishing, a total of 930 million and 120 million addresses were created for bitcoin and litecoin, respectively. Litecoin wallet creation started trending parabolically this time last year.
Inflation concerns are often referenced as a catalyst for increasing interest in bitcoin and litecoin. The US government is set to release an executive order on cryptocurrencies in February.
---
Join the telegram channel for updates, charts, ideas and deals.
Did you like the article? Share it!