Billionaire investor Stanley Druckenmiller is betting on bitcoin as central bank policy failures are increasingly difficult to overlook, according to comments made on CNBC.
"Bitcoin could be an asset class that has a lot of attraction as a store of value to both millennials and the new West Coast money," said ex-hedge fund manager Druckenmiller, who previously operated Duquesne Capital from 1981 to 2010.
Druckenmiller drew attention to the growing stabilisation in the bitcoin market since its inception 13 years ago, comparing the act of purchasing bitcoin to buying gold.
"I own many more times gold than I own bitcoin, but frankly, if the gold bet works, the bitcoin bet will probably work better because it's thinner and more illiquid and has a lot more beta to it," he said.
Bitcoin and gold have been correlated in recent weeks, though still far from the highs in August.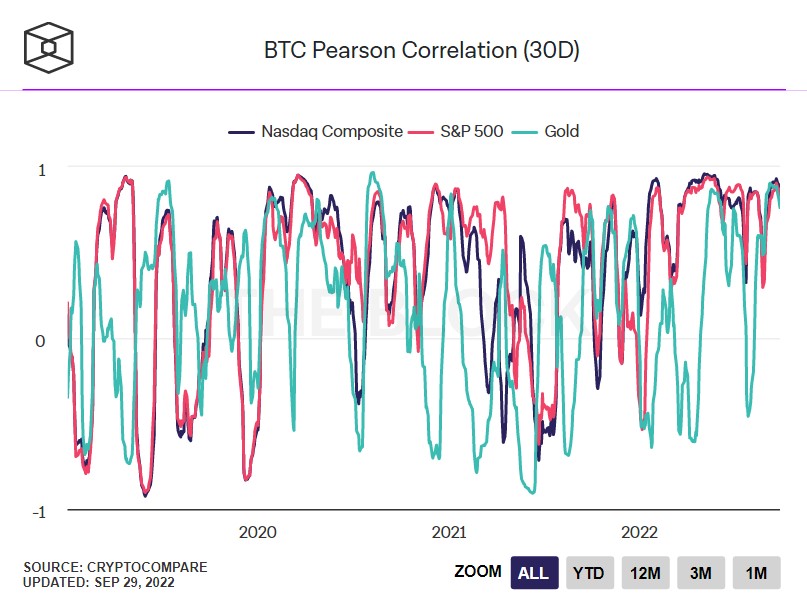 Bitcoin and Litecoin and often viewed as digital parallels to gold and silver investments in the crypto sector.
---
Cryptocurrencies aren't going away. Buy Bitcoin & Litecoin here.
---
No confidence in Central Banks
The billionaire investor suggested that confidence in central banks would plummet if the actions by the Bank of England (BoE) this week are replicated across the board. He went on to say during the CNBC's Delivering Alpha Investor Summit on September 28, that if the masses lose trust in central bankers due to tightening policies, Bitcoin and cryptocurrencies could see a renaissance.
Still, Druckenmiller added that the current market conditions make investing in assets like Bitcoin tricky as the Federal Reserve faces the challenge of containing inflation as a recession begins to sting.
The investor cited the BoE's decision to pause tightening policy to push government bonds, noting that this could be a tailwind for crypto if more banks follow suit. Following the BoE's historic decision for unfunded tax worth estimated to cost 45 billion pounds, billionaire investor and peer Ray Dalio said the bank's failure to foresee the market reaction is nothing short of 'incompetence'.
"I don't own Bitcoin. <…> It's tough for me to own anything like that with central banks tightening. I still think if the Bank of England what they did is followed by other central banks in the next two or three years if things get really bad, I could see cryptocurrency having a big role in a renaissance because people just aren't going to trust the central banks," Druckenmiller said.
---
Join the telegram channel for updates, charts, ideas and deals.
Did you like the article? Share it!