A 2021 report from US banking giant Bank of America (BofA) claimed that at a price-tag of $60,000, it only took $93 million in capital to move the Bitcoin price by one percent. Since then, the BTC exchange supply ratio dropped precipitously, per the latest data.
According to the report published in March 2021 when Bitcoin traded above $60,000, Bank of America lashed out against Bitcoin, calling the top asset slow, volatile and impractical. Back then, the banking giant discussed now-debunked claims of Bitcoin's environmental impact, saying that the asset did not perform as a store-of-value or provide a hedge against inflation.
The report read:
As such, the main portfolio argument for holding Bitcoin is not diversification, stable returns, or inflation protection, but rather sheer price appreciation, a factor that depends on Bitcoin demand outpacing supply.
Besides finding that Bitcoin had become correlated to risk assets, bank analysts also claimed that it only required $93 million worth of capital flows to move the price needle by a percentage point at all time highs. At the time, researchers compared Bitcoin to gold and long-dated 20-year treasury bonds, noting both markets would require $2 billion and $2.25 billion, respectively, to move in lockstep percentage-wise.
The report continued:
What has created the enormous upside pressure on Bitcoin prices in recent years and, particularly, in 2020? The simple answer: modest capital inflows.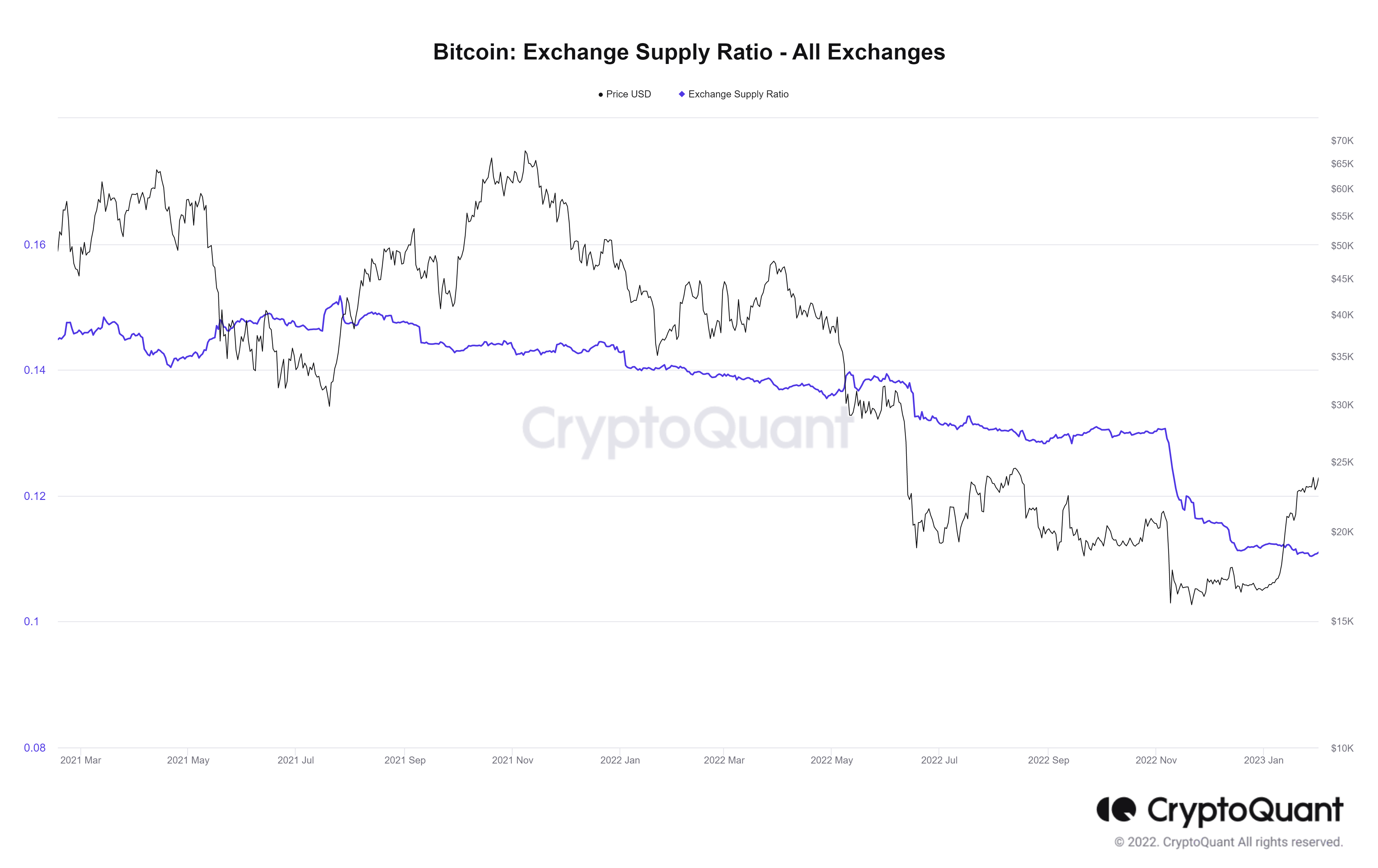 BoA underlined the heavy accumulation of Bitcoin by big players as contributing to the market impact, noting that most high-volume addresses had yet to sell throughout the price climb. Of course, 2022 eventually came along and participants unloaded holdings as a consequence of profit taking, forced selling, and fraud. The rest is history.
In December 2022, it was revealed that Bitcoin's illiquid supply (the lack of coins available on the market) was on the rise. This indicates that even less capital is needed to move the market in 2023. In Dec. about 78% of Bitcoin's total circulating supply turned illiquid following the FTX fraud and fallout. Another metric, the BTC supply ratio shows that no significant supply changes occurred in the last two months. In other words, Bitcoin availability is very low.
---
Join the telegram channel for updates, charts, ideas and deals.
Did you like the article? Share it!