The CEO of MicroStrategy, Michael Saylor said that he's more bullish than he's ever been on bitcoin. MicroStrategy has acquired over 129,218 Bitcoin as of April 4, 2002.
On April 5, 2022, the company acquired 4,167 BTC for $194 million. In February, the firm borrowed $205 million against its revenue stream from Silvergate in order to acquire 660 bitcoin.

Throughout the years, MicroStrategy has acquired nearly a hundred and thirty thousand Bitcoin for an average price of $30,700 per BTC.
Michael Saylor's Bitcoin Strategy
Speaking at the Bitcoin conference, Michael Saylor said that the United States government has made a big leap forward compared to older administrations in the last 100 years. He said:
If I scan the last hundred years of history and asked when's the last time the President of the United States directed the government to embrace a new asset class, the answer is never. So I think bitcoin should be taking a victory lap for what happened here just in the past few weeks in the United States government.
Michael Saylor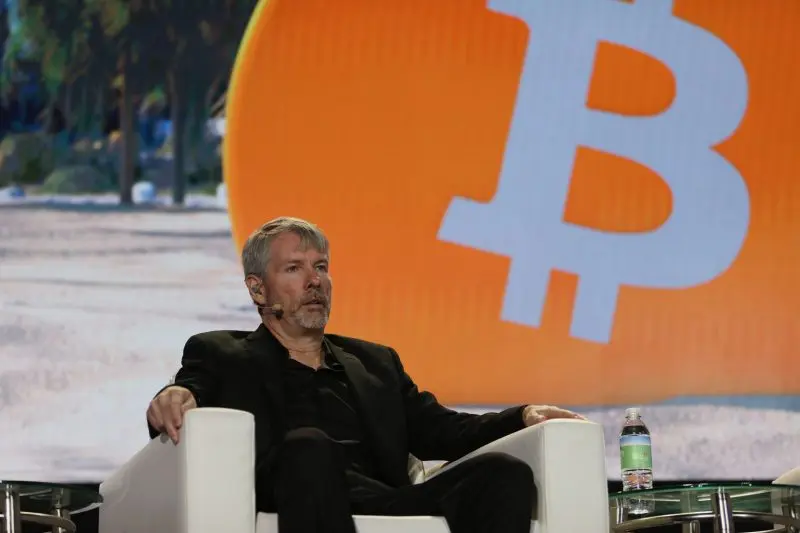 Saylor went on to say that barely a year ago, the government considered bitcoin an "Eastern technology", and the government was either going to ban it as they were afraid of it.
---
Cryptocurrencies aren't going away. Buy Bitcoin & Litecoin here.
---
Michael noted that in the last 12 months, bitcoin moved West and the administration gave the green light for it. He said that Congress and the Senate are enthusiastically figuring out bitcoin. The change in tone from the US came months after Bitcoin mining geographically shifted to the United States and elsewhere last year.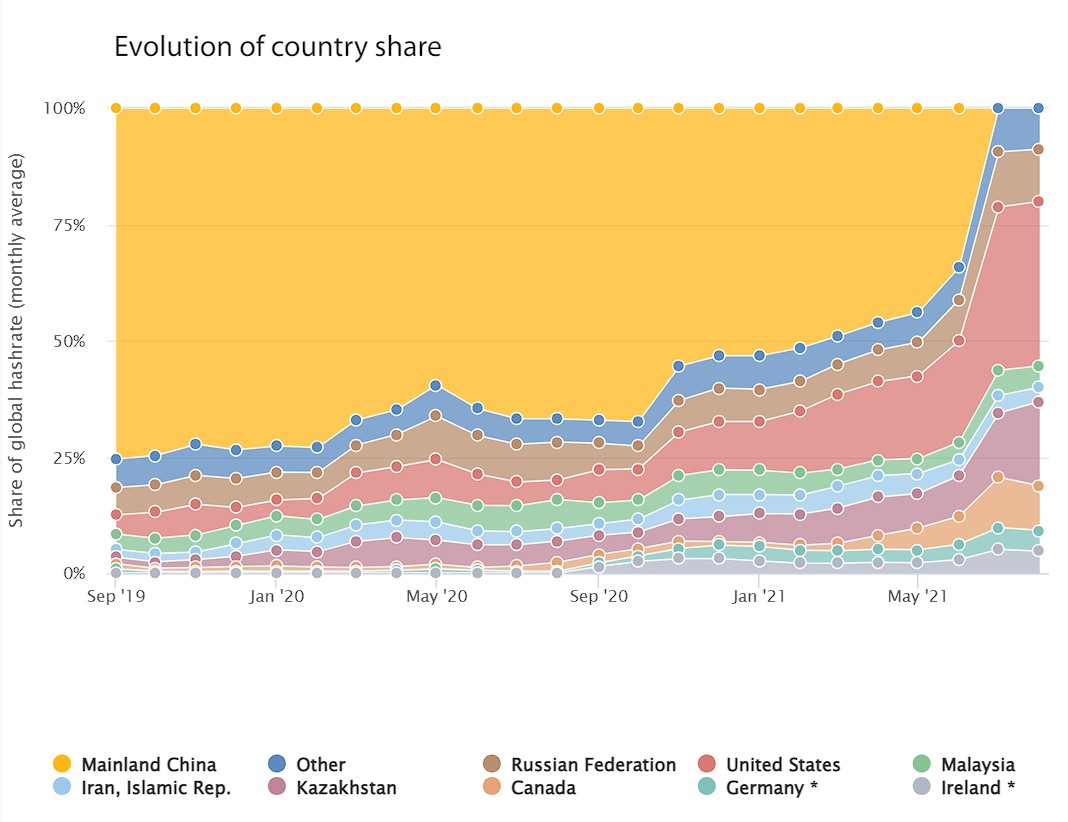 In August 2021, following a CCP crackdown on mining, a redistribution of the global bitcoin hash rate occurred. Mining operations moved out of the Communist regime into Western nations. At the time, ex-federeal prosecutor and venture capitalist Katie Haun told the US government that "we should be doing the exact opposite in my mind in this realm of what China is doing."
Today, "there is a little jockeying about who can be the most pro-bitcoin politician", says Saylor.
The CEO ended the conversation by underlining that "the momentum is clearly behind bitcoin."
---
Join the telegram channel for updates, charts, ideas and deals.
Did you like the article? Share it!
---