One key technical indicator for the Bitcoin network has reached its lowest levels in Bitcoin history as the asset lingers around $20,000.
In brief
Reserve Risk suggests Bitcoin is extremely undervalued.
A string of on-chain data suggest the market is witnessing a macro bottom.
The stress test comes at a time when crypto funds are filing for bankruptcy.
---
Cryptocurrencies aren't going away. Buy Bitcoin & Litecoin here.
---
The BTC Reserve Risk Indicator has hit all time lows, according to data from on-chain analytics platform Glassnode.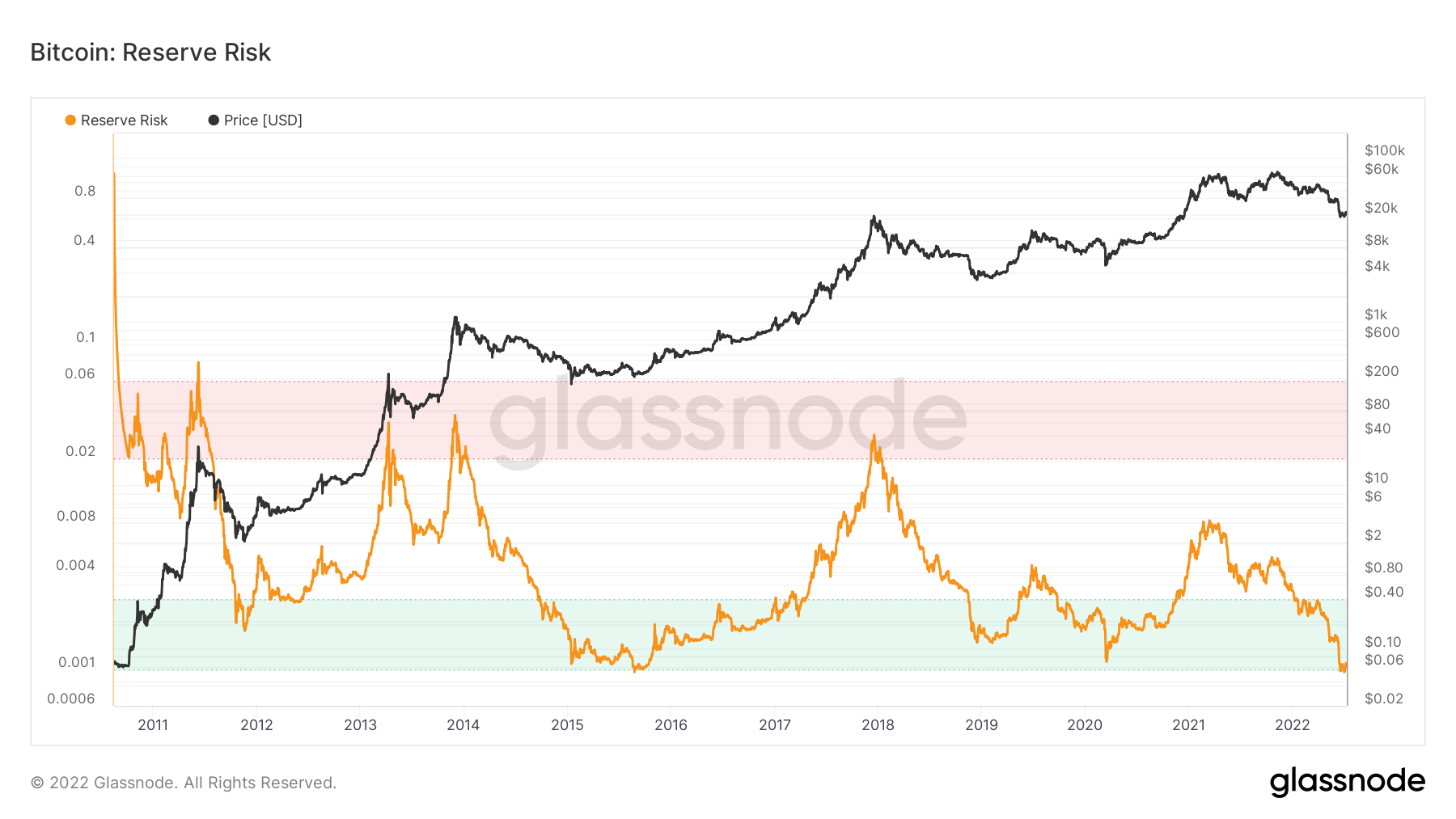 The indicator follows market cycles and tracks the confidence of long-term holders relative to the price of the native coin at any given point in time. When confidence is high and price is low, the asset is said to have an attractive risk/reward setup. This is currently the case, which means Bitcoin is on sale.
The indicator is confluent with a string of on-chain data points that suggest a 'make or break it moment' for the asset class.
As it happens, the crypto industry is going through the most severe stress test ever, with funds such as Voyager filing for bankruptcy. Lending platform Celsius recently paid off its loan obligation, but it remains to be seen whether the embattled lender will also file for a chapter 11 bankruptcy.
---
Join the telegram channel for updates, charts, ideas and deals.
Did you like the article? Share it!