In an earnings conference, the CEO of BNY Mellon, Robin Vince pointed to a recent survey which found that 91% of institutional asset managers were interested in investing in tokenised assets.
Robin says "client demand" was the "tipping point" that led the bank to launch its institutional crypto-focused products last week.
America's oldest bank became the first large bank in the country to offer custody of institutional clients' ETH and BTC on Oct. 11.
---
Cryptocurrencies aren't going away. Buy Bitcoin & Litecoin here.
---
During a conference call on Oct. 17 about its third quarter earnings, Vince pointed to a bank-commissioned survey which found that 91% of large institutional asset managers, asset owners and hedge funds were interested in investing in some type of tokenised asset within the next few years.
About 40% of them already hold crypto in their portfolios. About 75% of them are actively investing or exploring investing in digital assets. And so what we heard from our clients is they want institutional grade solutions in the space.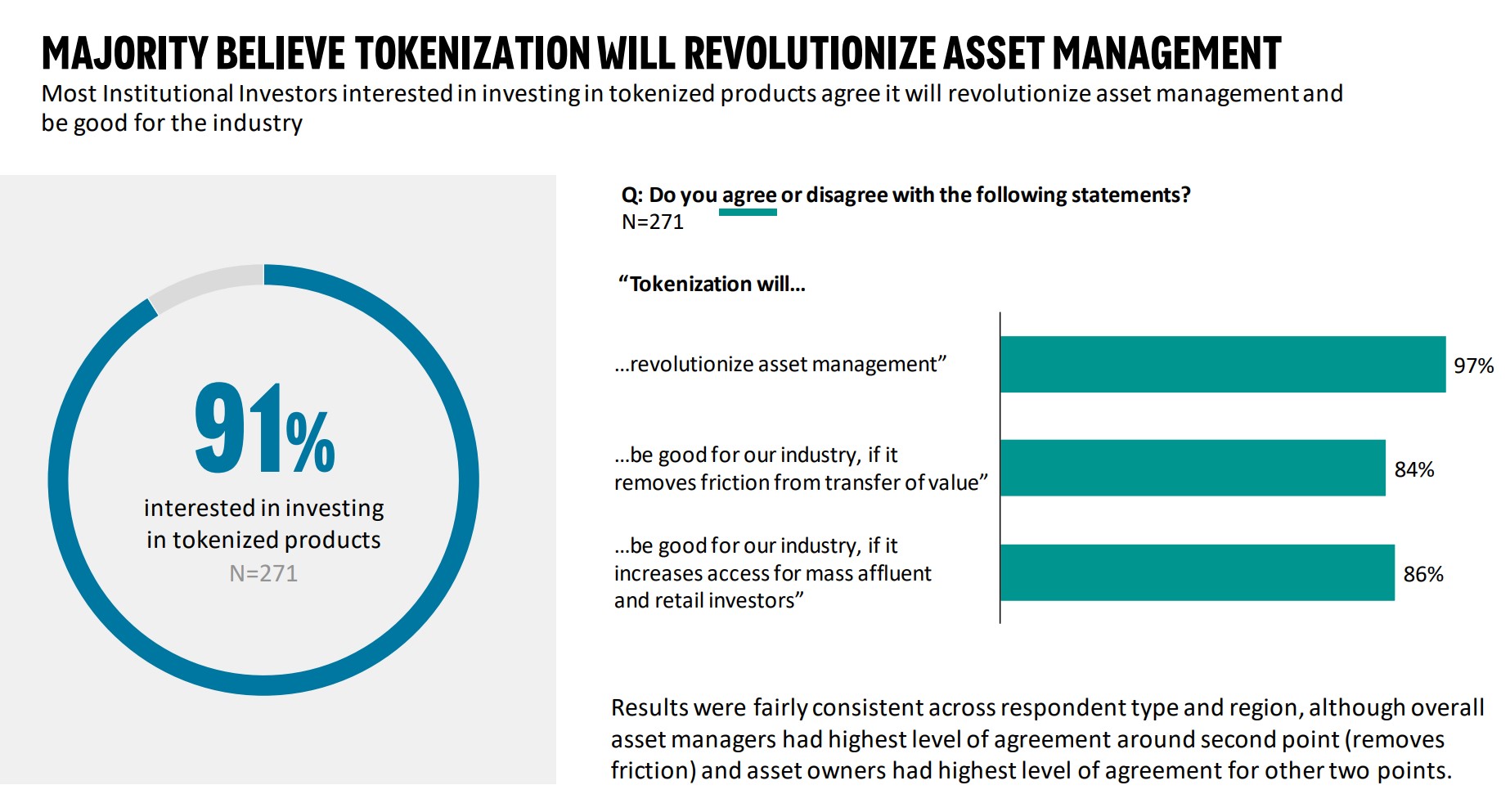 Crypto custody is not the only reason for the move as the bank sees it "as the beginning of a much broader journey."
In the call, Vince envisioned a future were "all kinds of assets and currencies," were tokenised, including traditional financial assets as well as assets that "haven't been as easy to manage in the financial system," commenting:
"Some of those things could be much better managed using tokens."
Examples mentioned included commodities, property and certificates relating to environmental, social and governance (ESG) issues. Unfortunately, assets relating to ESG tend to be driven by misplaced concerns about energy usage.
The bank said it would be years or potentially even decades before the industry would see full adoption of tokenised assets. In the case of ESG assets, full adoption might never materialise given their dislocation from facts.
I'm not going to put an exact time scale on it […] But we thought that with a longer-term view this was an important space.
The bank's survey is in slight contrast to a recent GlobalData survey which found that high-net worth individuals prefer direct asset-class exposure over intermediary financial products.
BNY Mellon has $43 trillion in assets under management as of 2022.
---
Join the telegram channel for updates, charts, ideas and deals.
Did you like the article? Share it!