Recent Bitcoin network activity suggests that the asset might soon exit this bout of consolidation as the crypto approaches a significant supply barrier caused by ongoing whale accumulation.
In Brief
Bitcoin whales are accumulating bitcoin during this downturn
BTC Supply on exchanges has made a new low.
The conditions for a supply shock are optimal.
---
The number one crypto has dropped by more than 22% in market value over the last few weeks, but a multitude of on-chain data points suggest that green pastures could be ahead.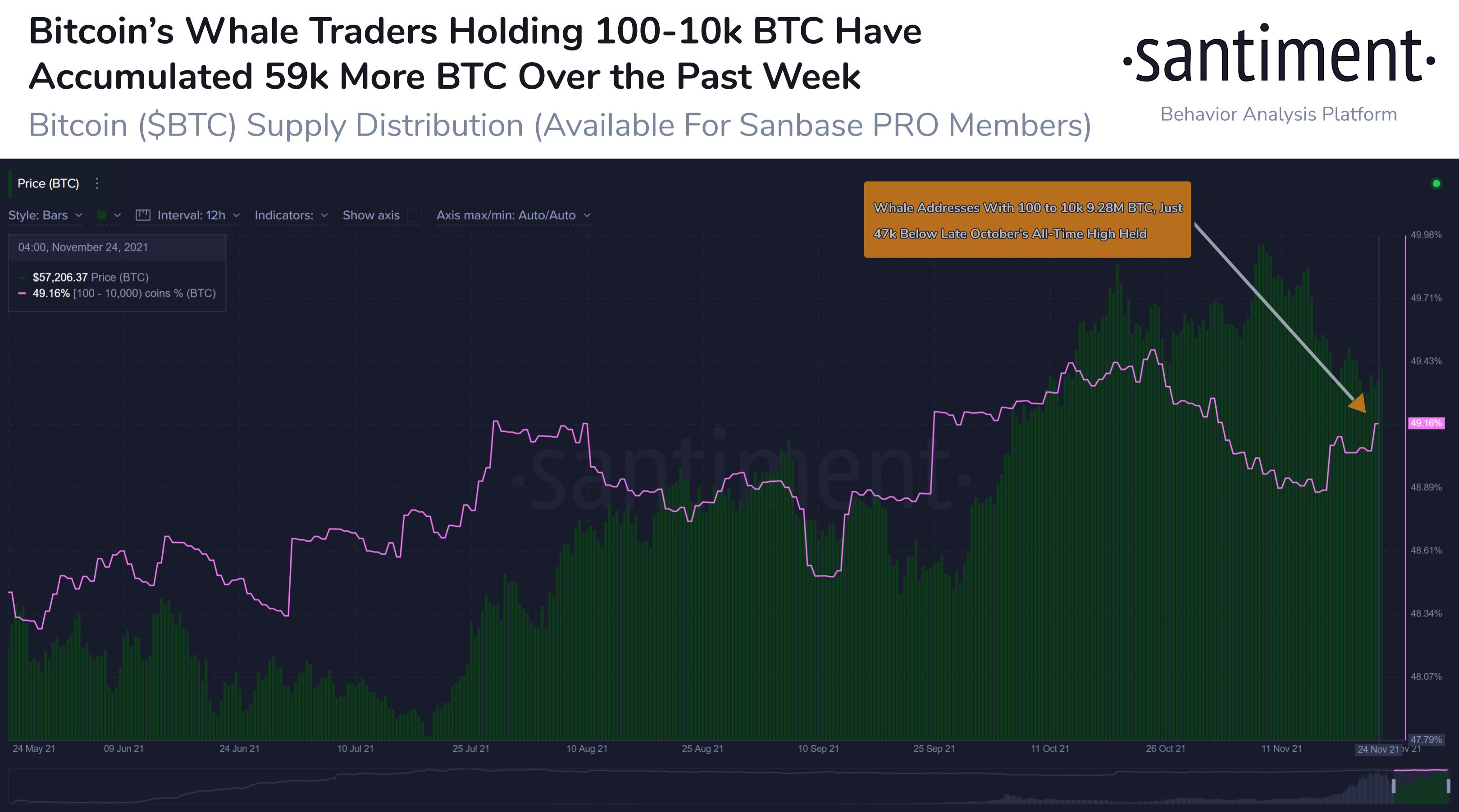 Specifically, behavioral analytics platform Santiment has recorded a noteworthy increase in whale holdings over the last 7-days – indicating that macro accumulation is underway. While Bitcoin failed to overcome $60,000, large investors are indifferent to the persistent weakness and are accumulating more bitcoin.
On-chain data shows that addresses holding 100 to 10,000 BTC have added roughly 59,000 BTC to their positions, worth about $3.5 billion.
---
Cryptocurrencies aren't going away. Buy Bitcoin here.
---
The uptick in buying pressure over the last week coincides with a significant decline in the total number of coins held on exchanges. In fact, about 16,000 Bitcoin have been withdrawn from trading platforms since November 18. This is the first time in over three years that bitcoin balances on exchanges has dropped below 2.43 million BTC.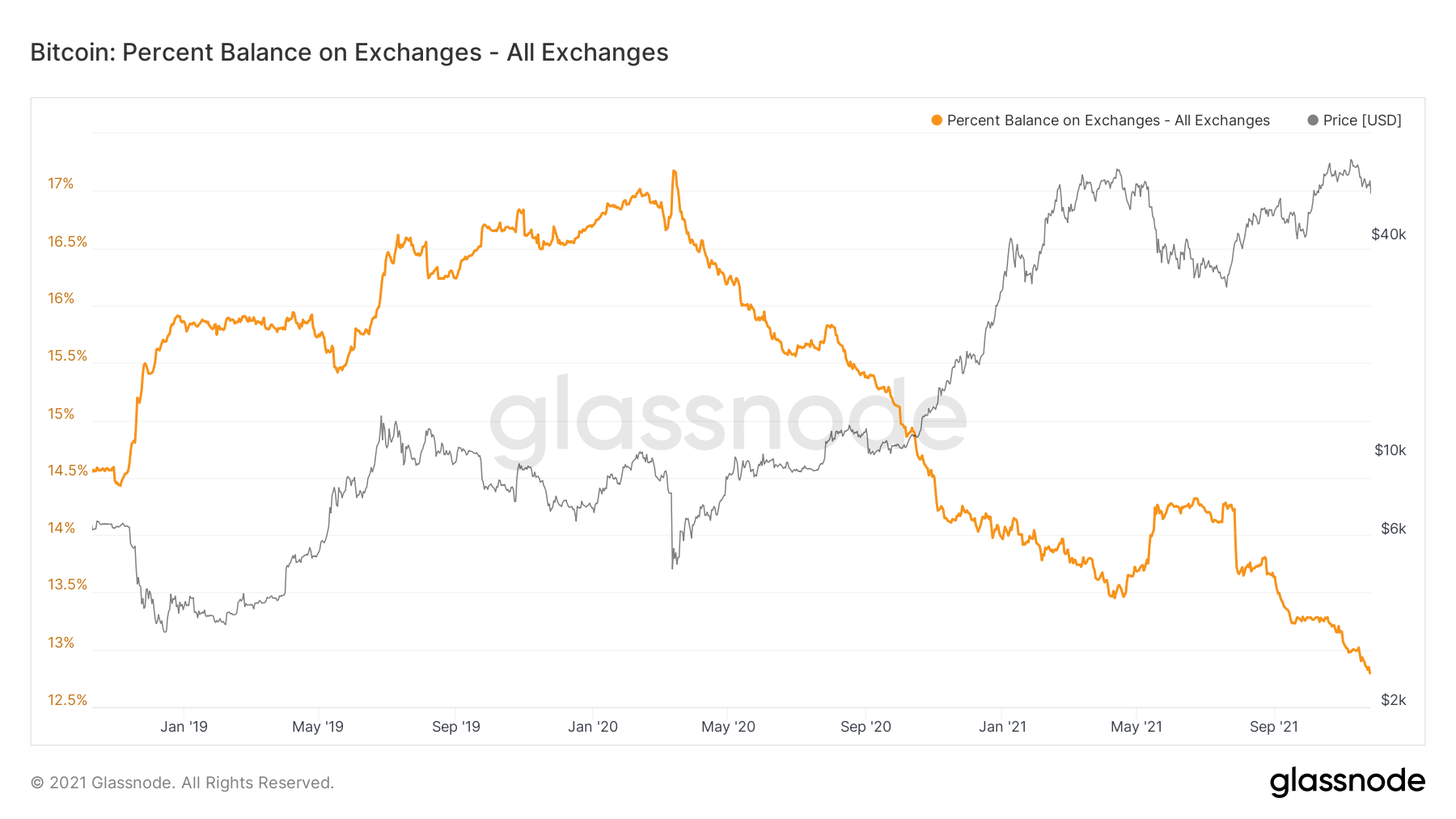 The declining supply on known crypto exchange wallets alongside the increasing buying pressure from whale addresses paints a positive picture for the asset's future. As the availability of Bitcoin decreases, the downside potential for selling pressure becomes limited, creating optimal conditions for a supply shock.
Regardless, Bitcoin will have to overcome the  $60,000 psychological barrier in order to unlock the next level of capital flows.
---
Join the telegram channel for updates, charts, ideas and deals.
Did you like the article? Share it!