According to data by analytics firm Glassnode, around 450,000 Bitcoin were removed from exchanges to cold storage throughout 2022.
In the last 12 months, the crypto market has seen cascading events which prompted users to self-custody their bitcoin. Around 550,000 have been removed in the last 12 months. The trend of BTC drainage off exchanges started during the black swan even of March 2020. Consequently, Bitcoin's illiquid supply ratio reached 78% in early December; a figure not seen since the first epochs.
On several occasions, reserves shrunk in sweeping chunks. For instance, Binance lost 90,000 Bitcoin in seven days in December. FTX lost 70,000 BTC in two weeks (it now holds zero), and Coinbase lost 200,000 BTC in four days in November.
Per the orange line, Bitcoin exchange reserves have been on a downtrend for nearly 3 years. The trend paused for 2021 before resuming downward during this year's crypto apocalypse.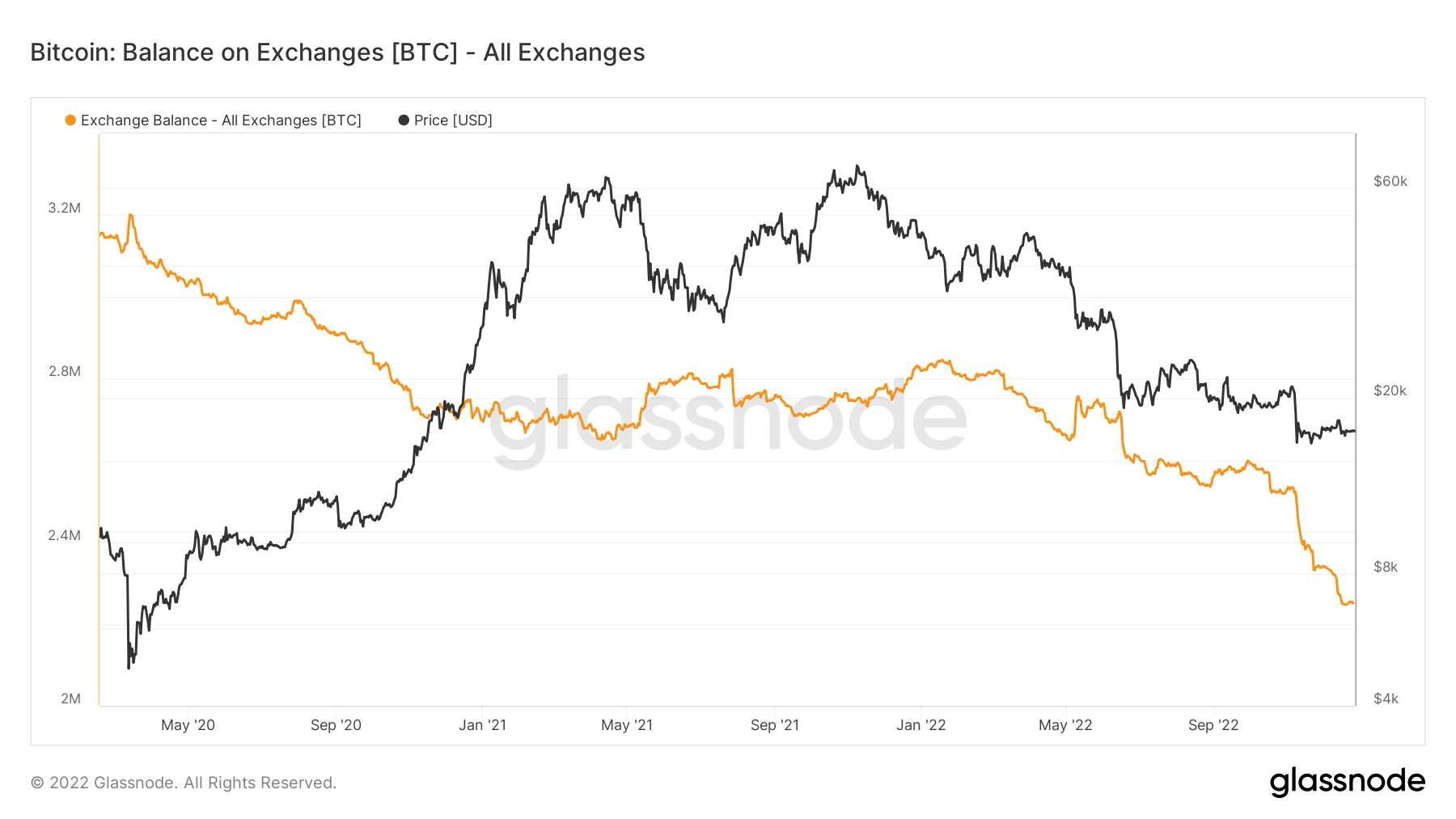 Self custody trends higher
Self-custody has also skyrocketed as confidence in centralised exchanges disintegrated. As mentioned, Bitcoin's illiquid supply stood at 14 million in January, and above 15 million in December. This also indicates that 78% of the circulating BTC supply is held in cold storage.
Considering that only 550,000 BTC left the exchanges in 2022, it could be said that the remaining 450,000 BTC were moved from exchanges to cold storage before 2022.
Bitcoin was incidentally created with a 'trustless' framework in mind. As such, the current trend is entirely commensurate with proof-of-work first principles.
---
Join the telegram channel for updates, charts, ideas and deals.
Did you like the article? Share it!